Malu Koa West | Condos in Koa Ridge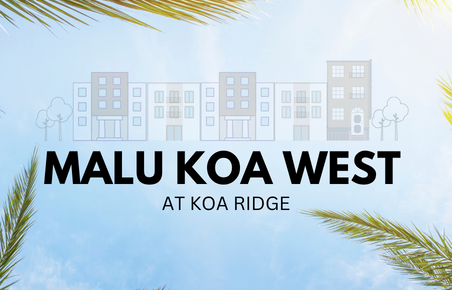 Malu Koa West is a new condominium development in the heart of Koa Ridge in Waipio. The new Koa Ridge condos will be the first of (4) condo buildings to be offered by developer Castle & Cooke Hawaii since breaking ground in 2020; bringing much needed Oahu New Homes options to Waipio Gentry. Malu Koa West Condos are anticipated to go on sale in May of 2023, will likely be offered via lottery, and estimated completion is pinned for Late 2024. Expect a mix of studios, 1-, 2-, and 3-bedroom units, ranging in size from 528 to 1,297 sqft with the first owners moving in sometime in 2024.
Want alerts on Malu Koa West in your inbox? Yes! Sign Me Up
Malu Koa West will distinguish itself from other Koa Ridge communities due to its close proximity to the neighborhood's town-center coined "The Village" where residents are encouraged to gather, host events, shop, and enjoy an array of stimulating new dining venues. There will be 186 condos in Malu Koa West, some of which will have private lanais with views of Hale Lau Koa, the pavillion with a sizable green lawn in the center of the Village.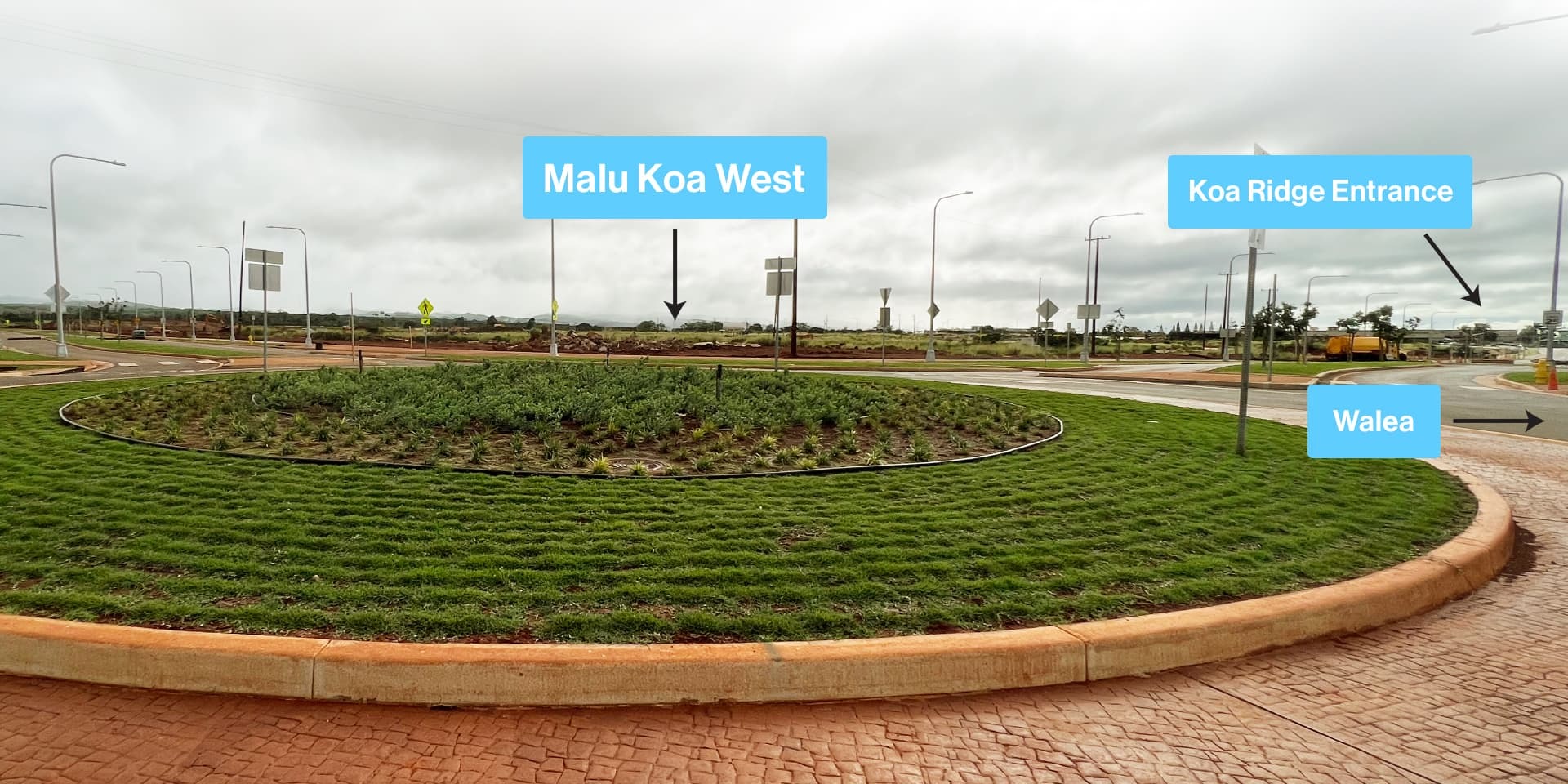 Rooftop Lounges
Developer Castle & Cooke Hawaii proposes to feature rooftop lounges atop each 4-story building that overlooks Hale Lau Koa; a large open greenspace with an entertainment pavilion. Residents will be welcomed to gather with friends for Rooftop BBQ's and entertainment; a novel feature in Central Oahu! Each building will feature a seamless lobby design, dedicated parking spaces, and protected entry.
Floor Plans
Although more details about the homes and their design are still being gathered, we do know the developer intends to feature contemporary designs with modern kitchens and baths, as well as split air conditionining in each of the rooms. Expect the following unit mix:
Studios units between 524 - 536sq
1BR between 631 - 801sq
2BR between 1012 - 1,166sq
3BR bewteen 1,280 - 1,381sq
Malu Koa West Prices
Starting from high $500,000's. Register below to be contacted about How To Apply as well as alerts on Official Pricing, Lottery Dates, and Floor Plans as soon as they're released from the developer!
Malu Koa West Interest List