The Ala Moana condo market will soon be home to The Park on Keeaumoku project, a two-tower mixed use residential condomnium project poised to bring roughly 1000 new Honolulu condos for sale through 2022. The site will orient itself in Midtown Ala Moana area; one of the Top 4 neighborhoods still offering new homes on Oahu in 2022. The two towers willsit on a 3.5 acre site offering 964 total units units, a half acre park, shared parking garage, nearly an acre of amenities, and 88,000sq of commercial space that will surely offer some interesting dining and retail spaces.
Where is The Park on Keeaumoku?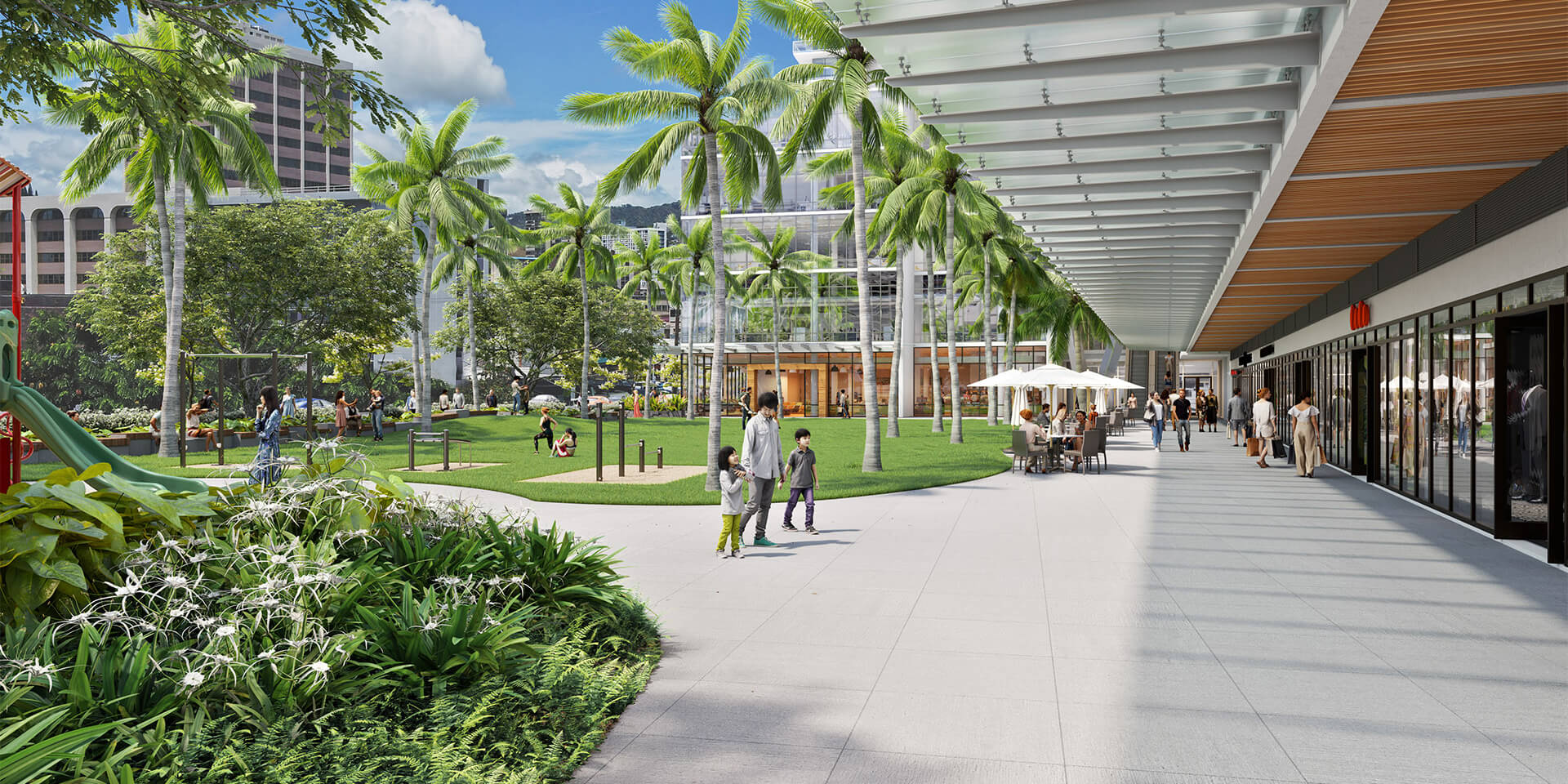 The towers will sit on a 3.5 acre build site that faces Keeaumoku St but also accessed by the cross streets of Rycroft and Liona. Given the sheer number of units, we should expect see a healthy set of amenities to supplement the half-acre park and 88,000 square feet of ground level commercial space. The build site is currently anchored in a region coined by Honolulu residents as "Koreatown."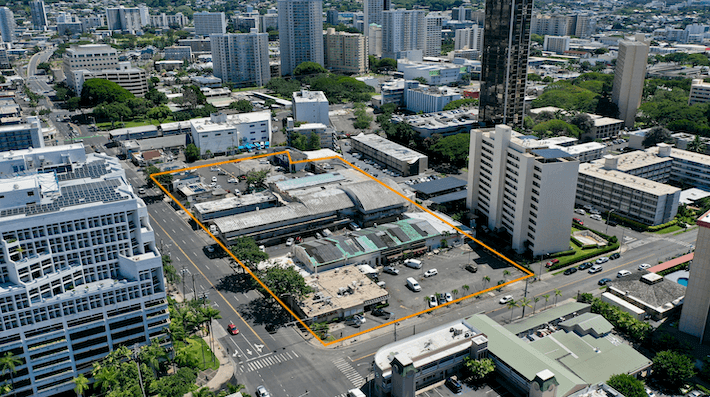 Demolition of popular Keeaumoku restaurants like Sorabol and Asahi Grill will be required but given the vast amount commercial space, we could very well see options like a grocery store, coffee shop, juicebar, and dining. We'll have to wait for the building to mature before finding out who the commercial retail tenants will be.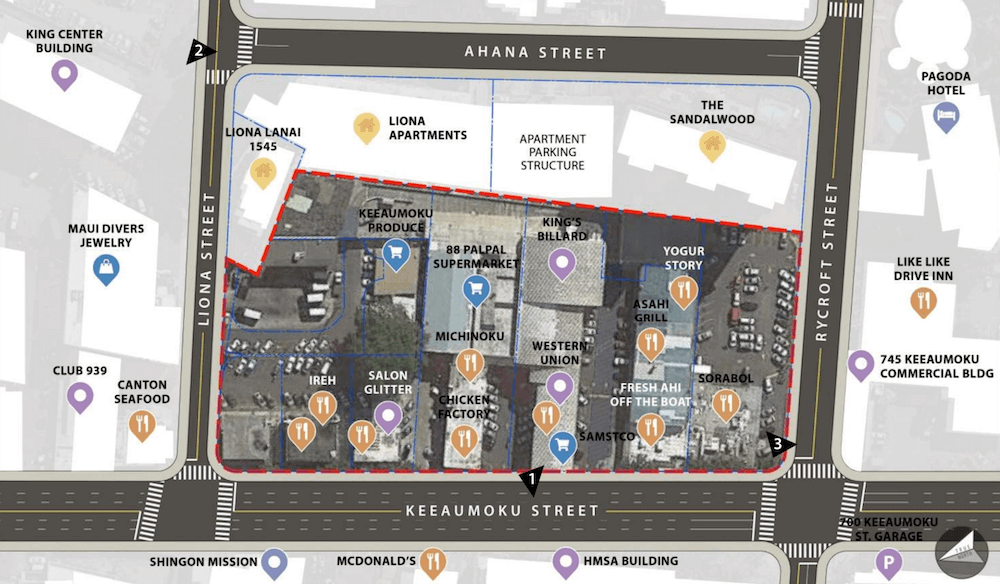 Koreatown encompasses the area west of Kalakaua Avenue to Pensacola Street, and north of Kapiolani Boulevard to South King Street. Though it hasn't reached "official" status, city officials had contemplate the creation of an official Koreatown master plan as early as 2012 but was later shelved for reasons unknown. The monicker that has taken hold though is the broader neighborhood of Midtown Ala Moana which has seen a tremendous amount of development over the last 5 years bringing us the Sky Ala Moana, Central Ala Moana, Mandarin Oriental Honolulu, and Azure Ala Moana condo projects.
LIVING IN MIDTOWN ALA MOANA


Midtown Ala Moana is quickly becoming a big player in the new Honolulu condo market; rivaling the transformation of neighboring Kakaako, a neighborhood that shares a vision of an urban-Honolulu utopia of sorts. Midtown Ala Moana finds itself within the city's Transit Oriented Development(TOD) Zone; a type zoning that calls for development planned around walkability and mass-transit like bus routes and Honolulu Rail.
Residents at The Park on Keeaumoku will see an immense benefit from this type of planning, especially as some of the other future planned projects in the neighborhood are completed. Ala Moana Center is a mere 5-minute stroll down Keeaumoku St and offers a plethora of world class shopping, dining, and retail. Looking to venture out of the neighborhood? The future planned Ala Moana Rail station will be in close proximity and will offer ease of commuting through Ward Village in Kakaako and beyond, without the need of a car.
Jump To: Schedule Tour | Overview | Amenities | The Residences | Floor Plans | Affordable Housing
AMENITIES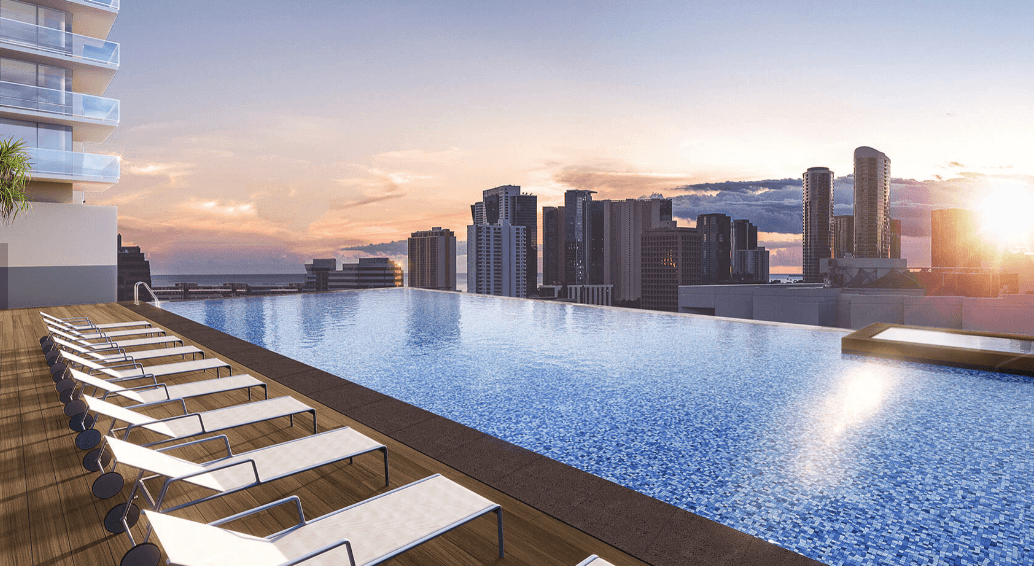 The 15th floor amenity deck will offer one of the most expansive arrays of amenities, relative to recent new condos in Honolulu. The deck will sit atop the shared parking garage, creating a bridge between the two towers and a place for The Park community to gather and entertain. Lush tropical landscapes will thread the deck to create shaded, private spaces as well as to emphasize the project's tropical-modern vibe while residents enjoy the following amenities:
| | |
| --- | --- |
| - Inifinity pool | - Fitness Center |
| - BBQ Cabanas | - Coworking Space |
| - Meeting Room | - Theater |
| - Large Recreation rooms | - Yoga Studio |
| - Lobby | - Pool Cabanas |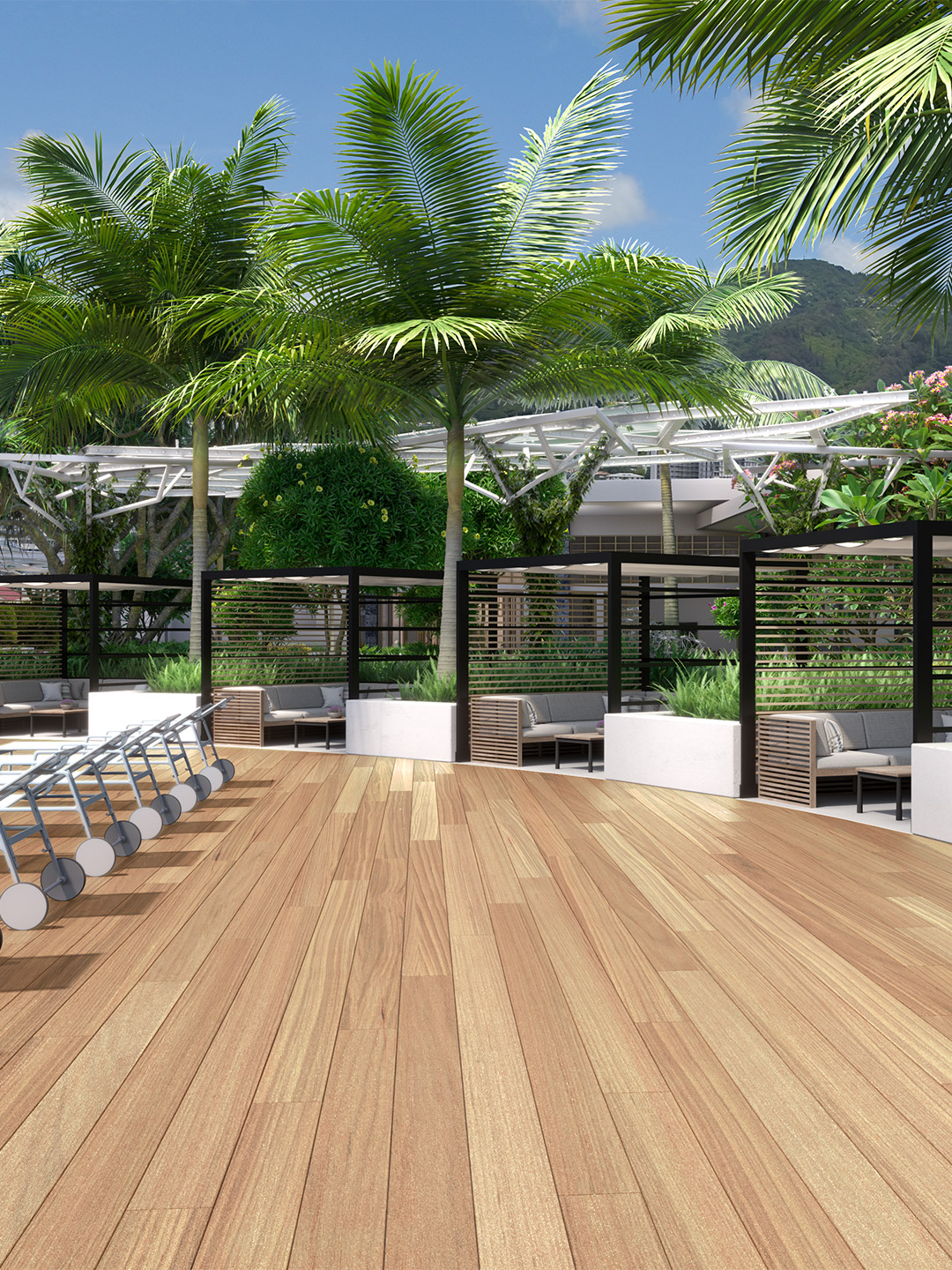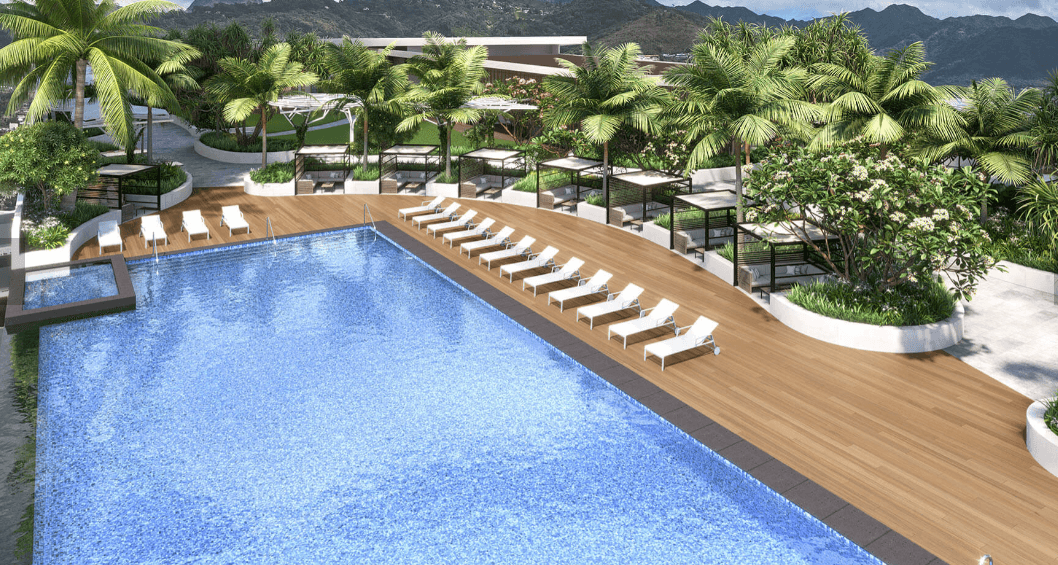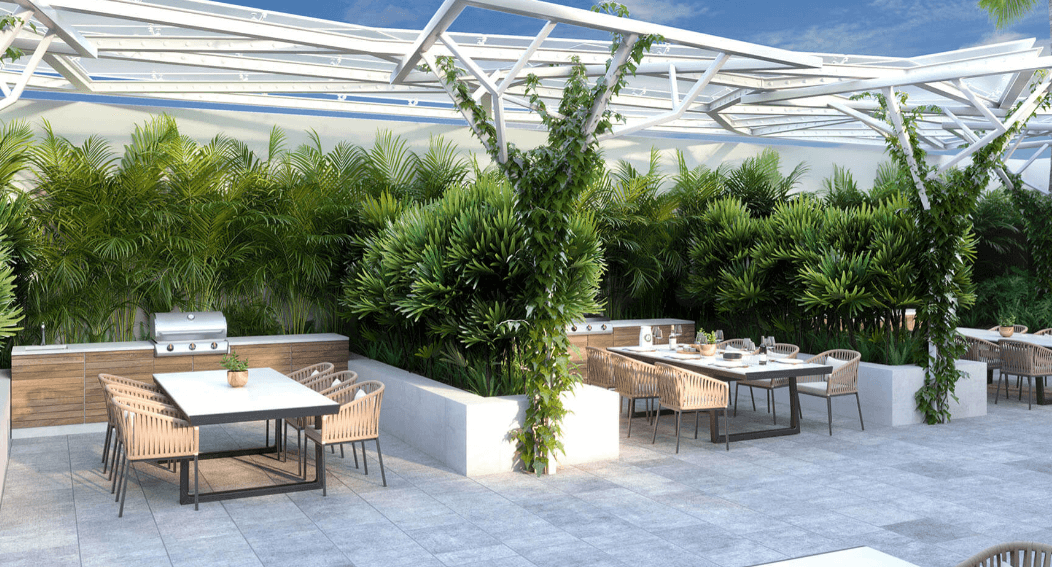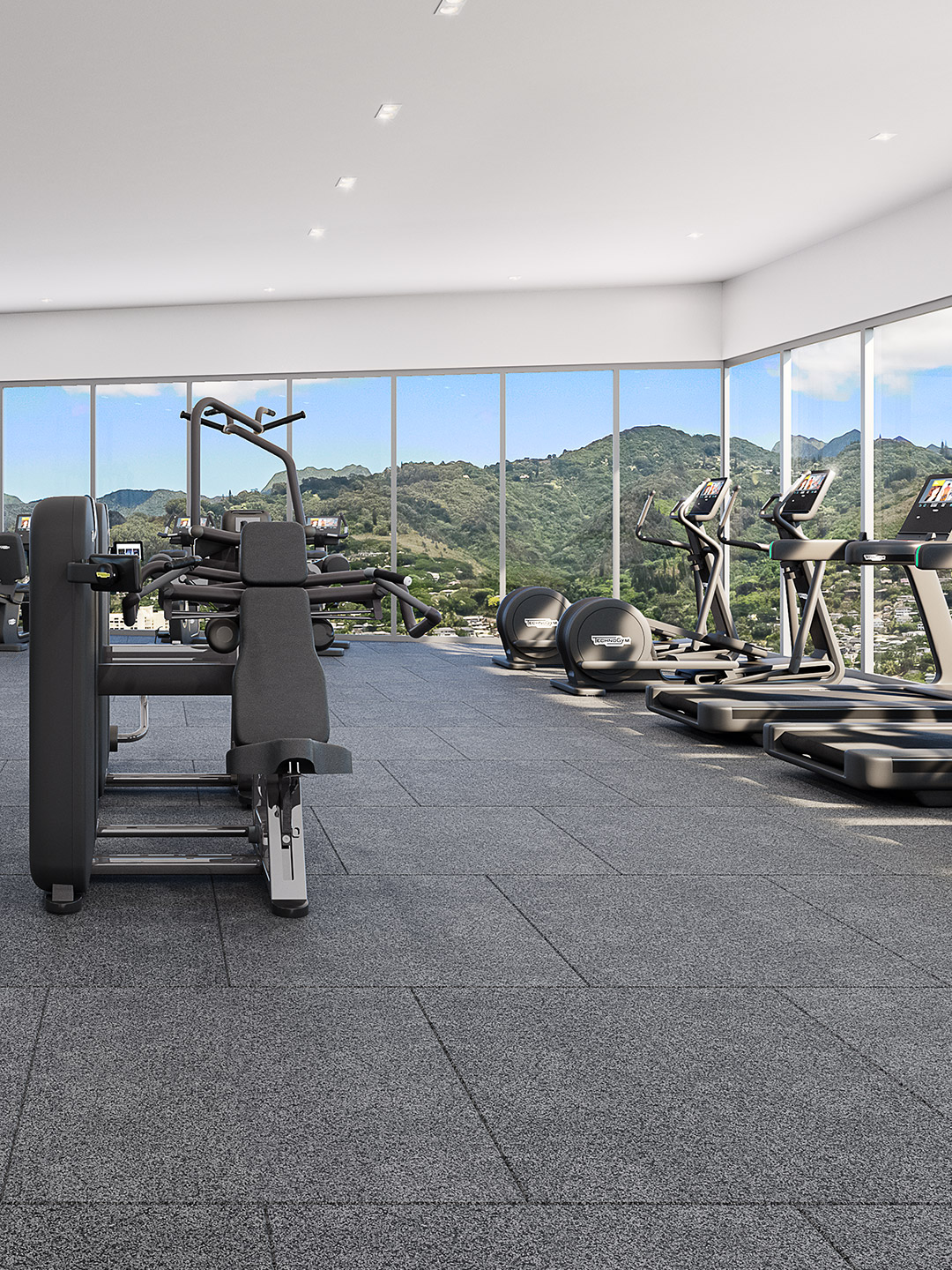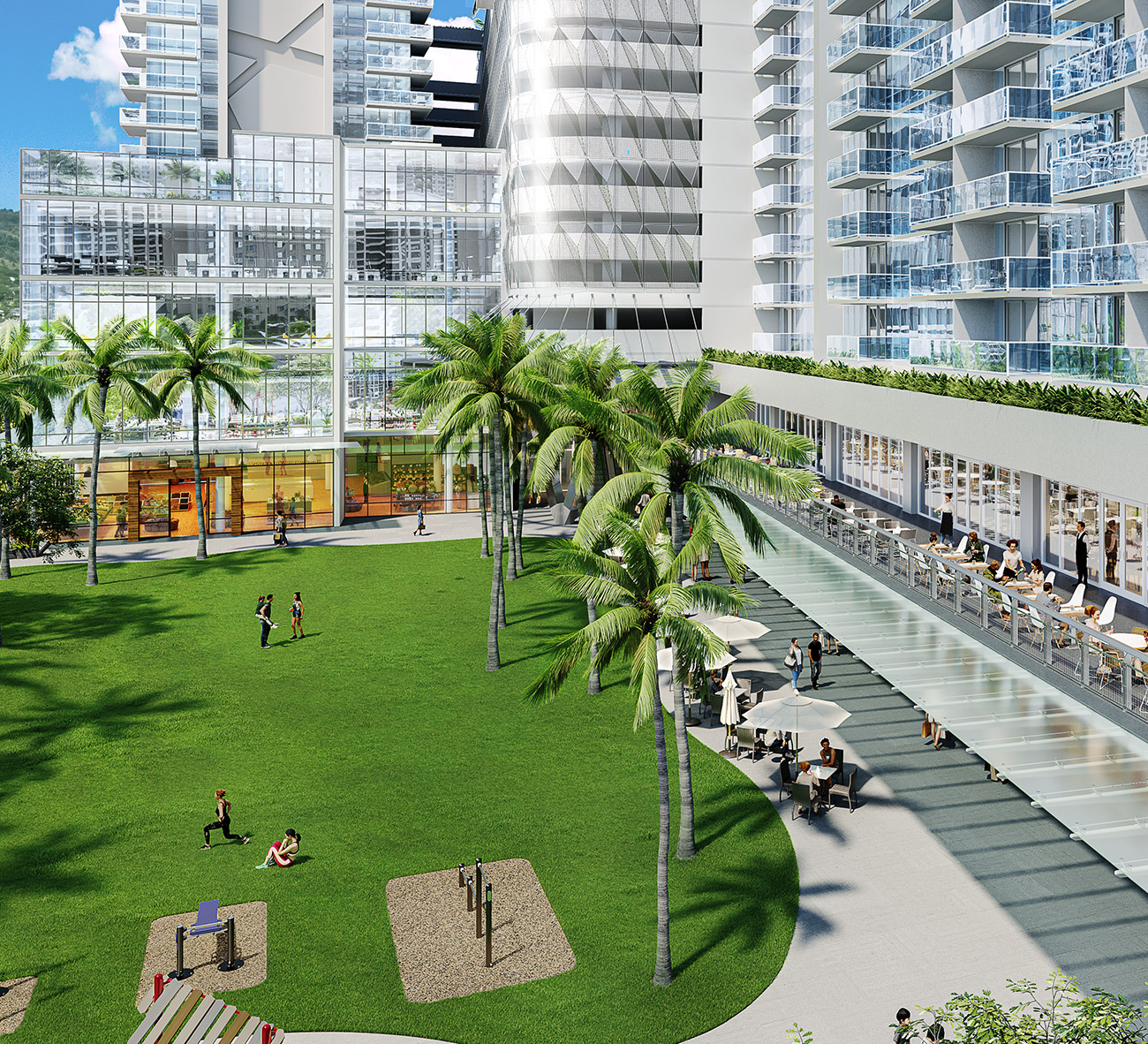 Jump To: Schedule Tour | Overview | Amenities | The Residences | Floor Plans | Affordable Housing
THE RESIDENCES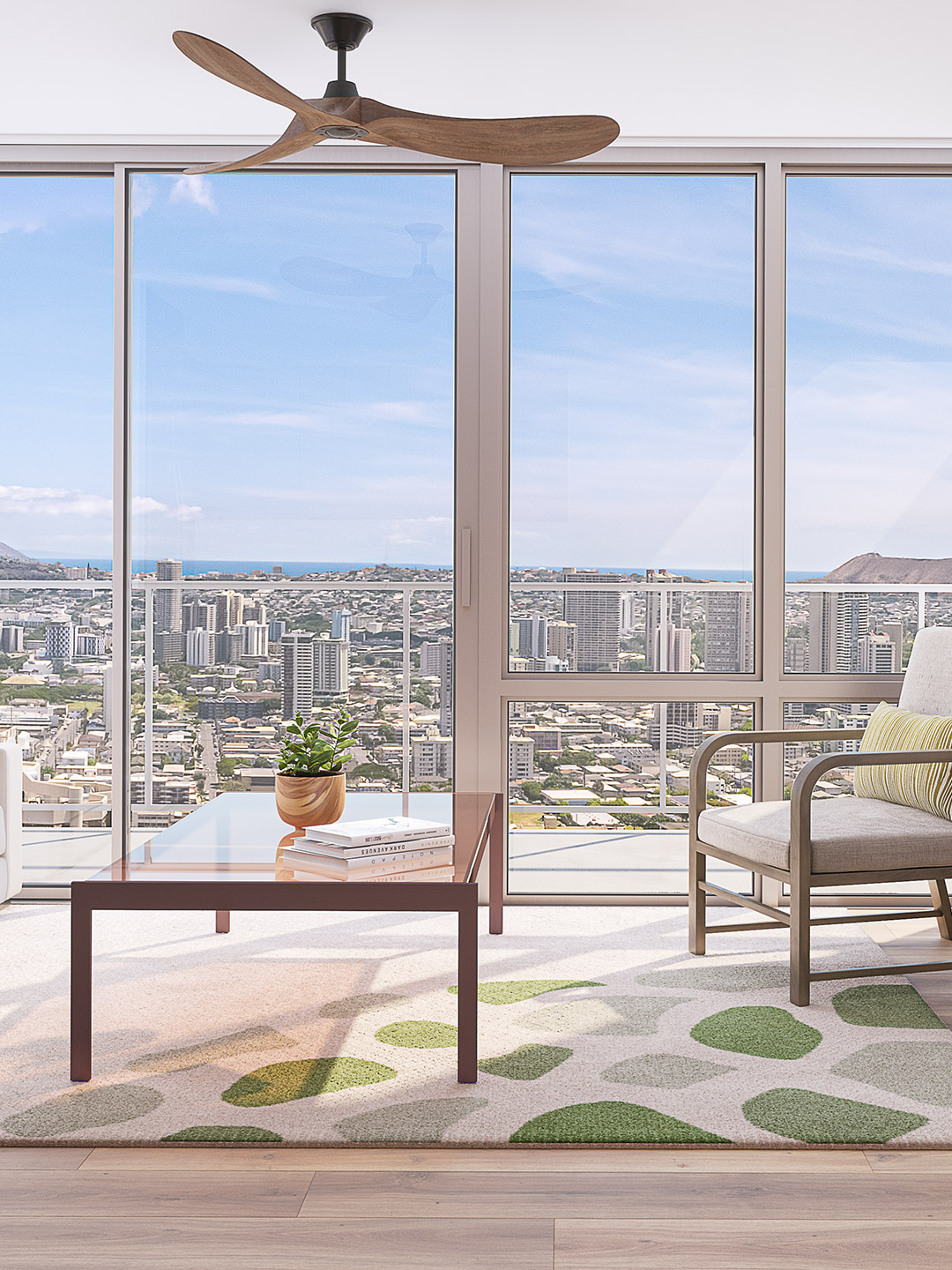 The residences at the Park will feature stylish modern finishes illuminated by floor to ceiling windows and backlit by fabulous Diamond Head, Ocean, Mountain, and City views that sweep across the island. Usable lanais will allow owners to bring the outside in and truly take advantage of Honolulu's urban-tropical environment. Living rooms, kitchen, and bathroom will be equipped with Luxury Vinyl Planks while bedrooms will feature wall to wall carpet. Prospective buyers will have the choice between Studios, 1-, 2-, and 3-bedroom units -- each with at least one assigned parking stall.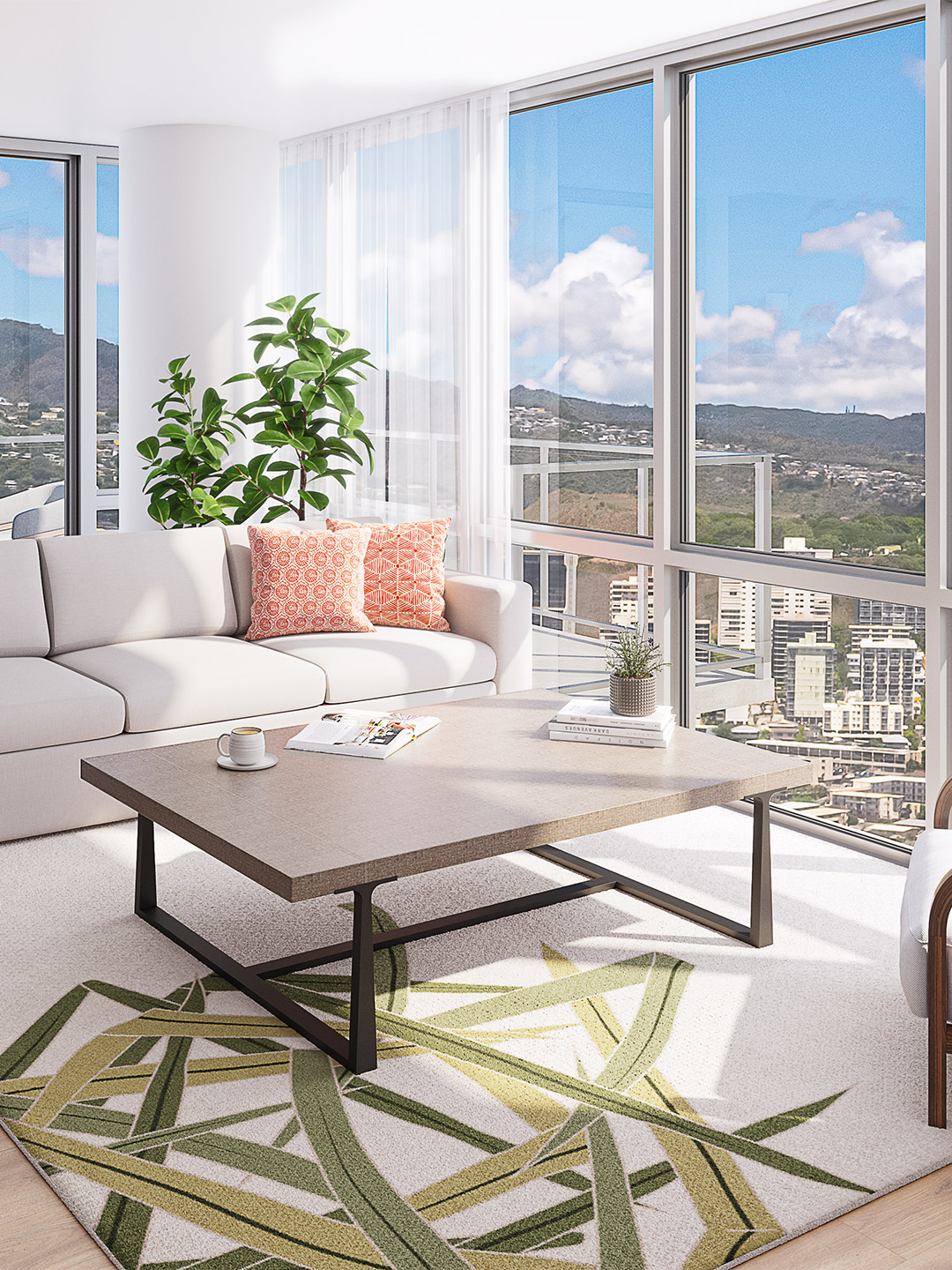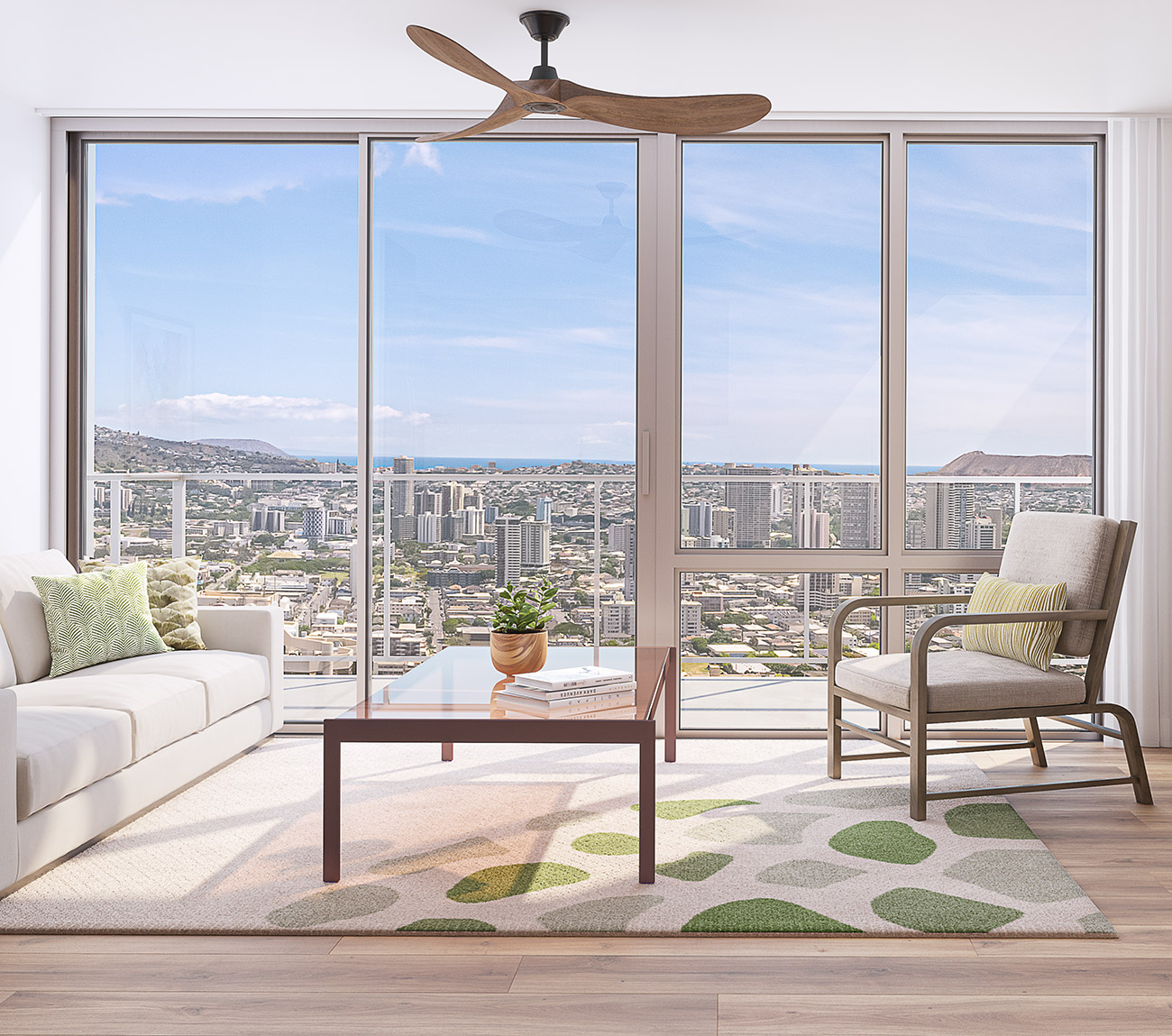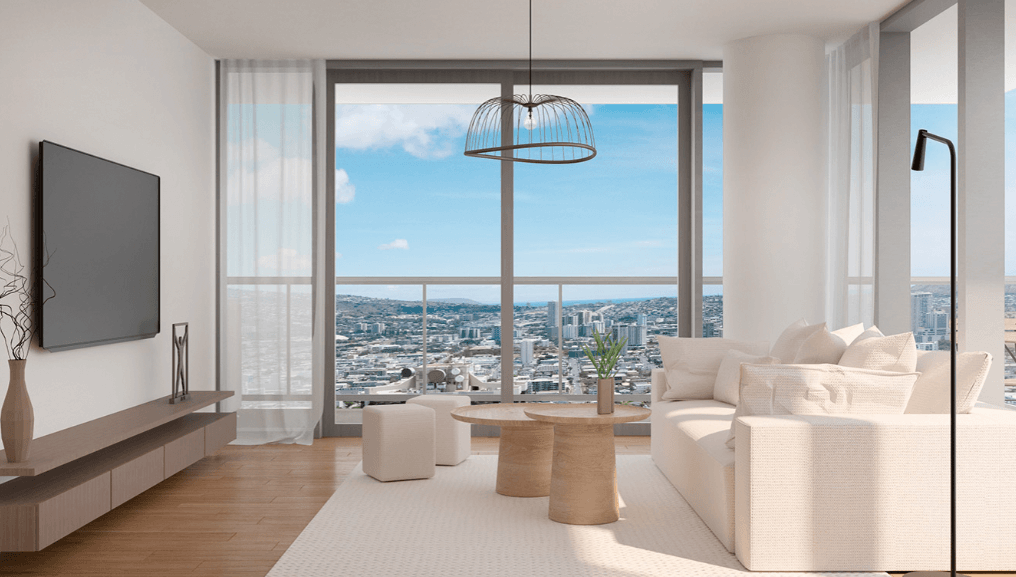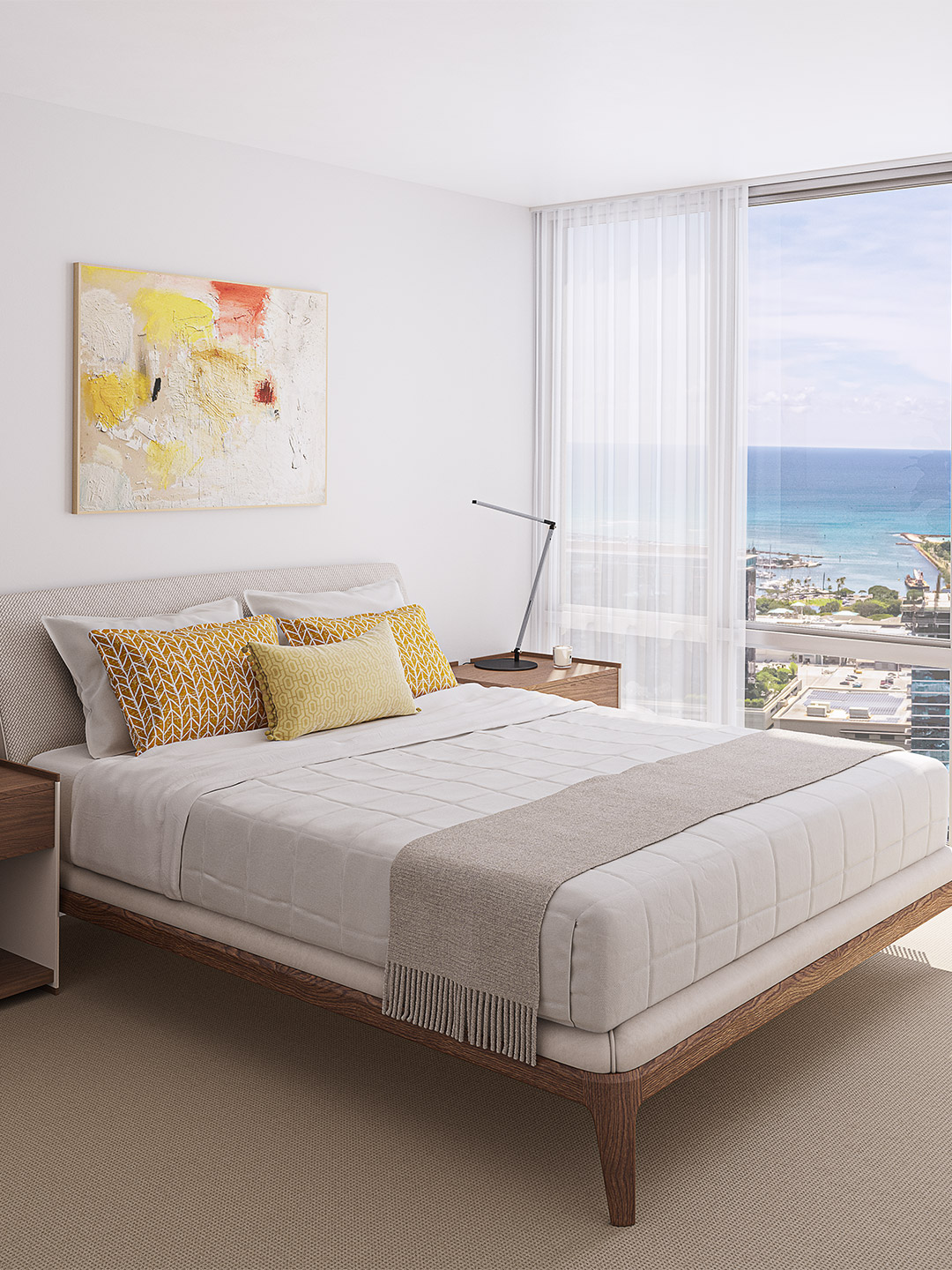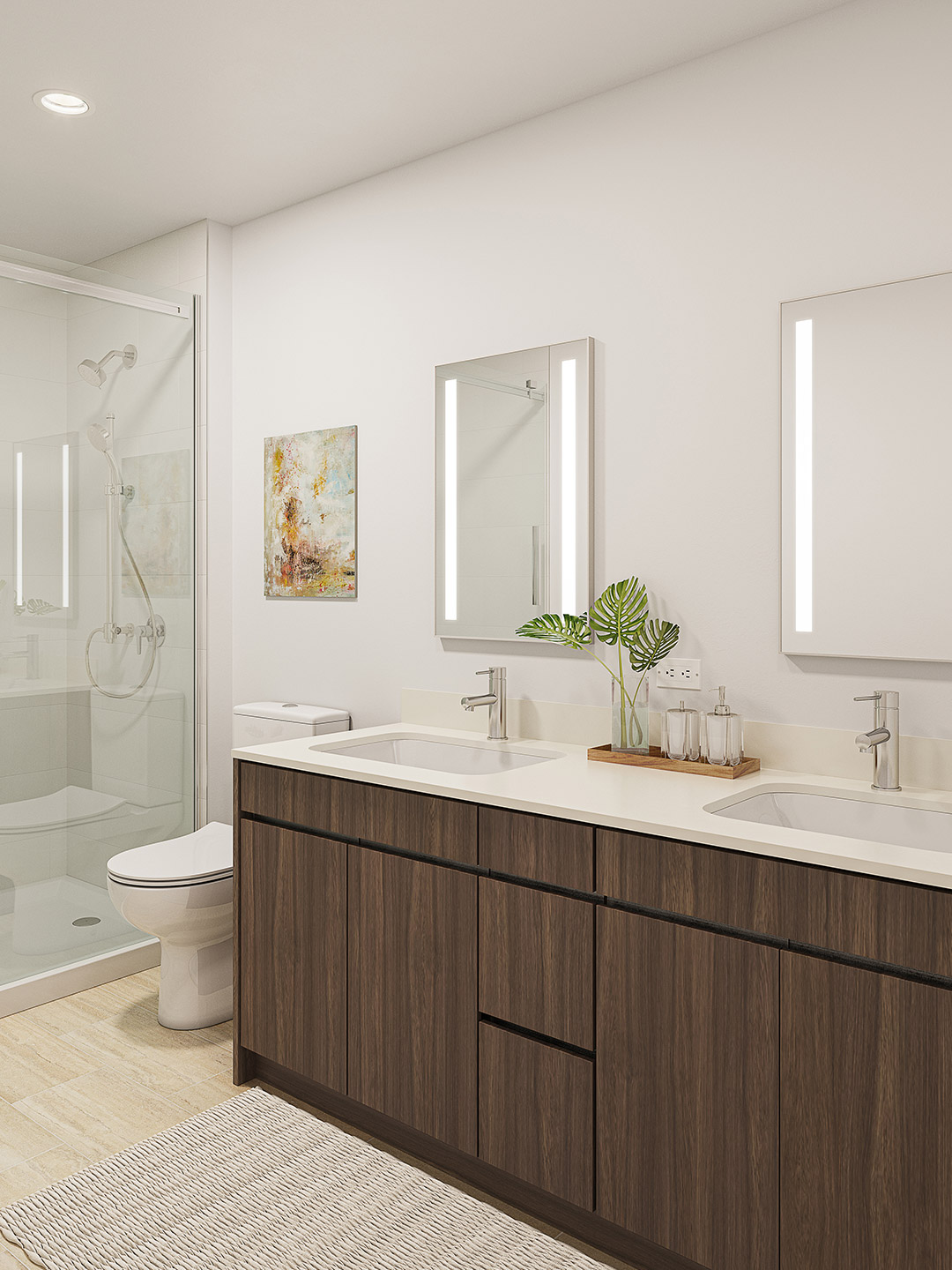 Jump To: Schedule Tour | Overview | Amenities | The Residences | Floor Plans | Affordable Housing
THE PARK ON KEEAUMOKU FLOOR PLANS
Rycroft Tower

Liona Tower
AFFORDABLE HOUSING
Of the 964 total units, 128 will be offered for sale under Honolulu Affordable Housing Guidelines, the rest will be reasonably priced Market units with no restrictions on income or occupancy.Recent Affordable Housing projects like Ililani Condos require that buyers maintain occupancy for the course of 10yrs, however, it's rumored that Keeaumoku Towers may see a 30 year occupancy requirement. This would restrict a buyers ability to sell or rent the unit within the 30 year "Buyback" period. You could sell the home within the 30 year period, but the state's Affordable Housing Agency would set the sale price for you, and restrict that it only be sold to another eligible affordable housing purchaser.
Jump To: Schedule Tour | Overview | Amenities | The Residences | Floor Plans | Affordable Housing
HOW DO I BUY A CONDO AT THE PARK ON KEEAUMOKU?
Join our Interest List below to schedule a Sales Gallery Tour and view a built to scale model unit! By subscribing you'll also become a member to our Oahu New Construction newsletter that alerts you on Future Project Releases, New Artist Renderings, Model Home Tours, Official Prices, Floor Plans, Sales Launch Dates, and other Developer News! You'll be the first to know and will typically only see a once a month newsletter at most.
Purchasing a new construction home can be a foreign process, especially given the amount of options available today. Our job is to help you cut through "the noise" and determine which building(s) best reflect your needs and lifestyle.
The Park on Keeaumoku Condos For Sale
September 29, 2023
$1,102.39
Avg. $ / Sq.Ft.
Open 9/30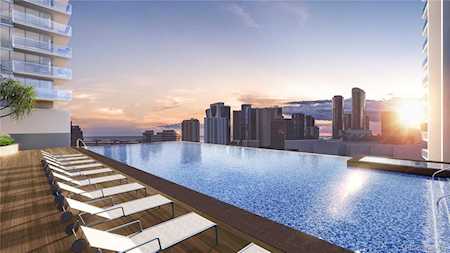 825 Keeaumoku Street #1504R
Honolulu, HI 96814
Open 9/30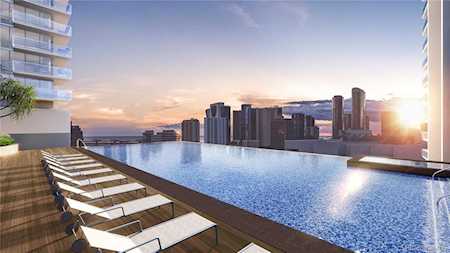 825 Keeaumoku Street #1300R
Honolulu, HI 96814
Open 9/30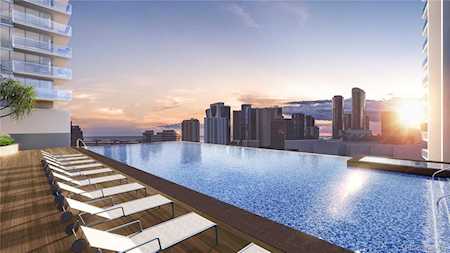 825 Keeaumoku Street #801R
Honolulu, HI 96814