Oahu New Homes & Condos
The Oahu New Homes market is still sizzling hot in 2023 so be sure to Register on the Interest List for a periodic report that details all of the latest Developer News including but not limited to Sales & Lottery Releases, Official Prices, New Artist Renderings, Floor Plans, Model Home Tours and more.
Our guide below is aimed at helping you cut through the noise and narrow in on what new Oahu home options exist, where to find them, and if they fit your budget and timeline. We've itemized all of the Oahu New Developments by region in the map below from the suburban developments West and Central Oahu to the new Honolulu condos in Kakaako & Ala Moana.
---
See New Homes in...

Kakaako Overview
Welcome to the new Honolulu! Once an industrial warehouse district, Kakaako has risen to prominence as Honolulu's new urban epicenter. Kakaako condos have created a neighborhood in the sky that's garnering both national and global acclaim. The neighborhood is situated between the Ala Moana and Downtown Honolulu neighborhoods, making it arguably the most convenient neighborhood to everything Honolulu has to offer.
Kakaako is one of two major metropolitan neighborhoods currently offering Honolulu apartments for sale and is arguably the most buzzworthy neighborhood on Oahu island at the moment. Enjoy famed Ala Moana Shopping Center and Beach Park, expansive amenity decks, a plethora of dining and shopping, and multiple threaded by green gathering spaces threading the community. The most recently announced project will be Kalae Ward Village with an estimated sales launch of summer 2022.
Types of Homes:
Kakaako consists primarily of condominium style living made up of the following:
Lofts, studios, townhome villas, 1-4 bedroom units, Penthouses
Prices from $500,000 to the $25M+ Ultra Luxury Kakaako condos for sale.

Zip Code is 96814

Aalii
Aalii is a 751 unit Ward Village condo development by Howard Hughes; featuring a mixture of Reserved Housing & Market Price Kakaako condos for sale. The building completed construction in late 2021 and while only a few developer units remain for sale, there was a healthy amount of resale inventory on the market as of Early 2022. This is a fabulous entry-level condo in Ward Village with a substantial amount of amenities.


Kō'ula
Designer, Jeannie Gang, describes the Koula condo building as a "Sculpture Rising from a Garden;" inspired by the building's placement next to 1.5 acre Victoria Ward Park. Gang's vision to "bend" the building towards the ocean maximizes the number of condos with Ocean Views, taking full advantage of one of Hawaii's best natural amenities. Between the architectural design of Gang and interiors by Yabu Pushelberg, condos for sale at Koula see an impeccable attention to detail while providing a true living sculpture. Expect to see Studio, one, two, and three bedroom units ranging from $677,000 - $2.6M.
Ililani
This building features Affordable & Market Priced condos for sale in Kakaako. Expect to see a practical amenity deck, premier access to SALT at Kakaako shopping center and Ward Village, lanais on every unit, and some of the most reasonable maintenance fees in the entire region. Current inventory as of May 12, 2022 sees approximately 10 remaining affordable housing units for sale, as well as a decent amount of 2-bedroom Market Priced Ililani condos between $700,000 - $905,000.
---

Ala Moana Overview
The Midtown Ala Moana neighborhood may have found inspiration in Kakaako's transformation over the last 10 years and now finds itself in the midst of its own transformation. With the as many as 8 known Ala Moana condo projects having either been built or in the approval process, we are quickly seeing a "bridging" of the Waikiki and Kakaako skylines as Midtown Ala Moana condos start to emerge. Premier location to Ala Moana Shopping Center, Ala Moana Beach Park, and a slew of new retail shopping and dining will surely dub Midtown as one of Honolulu's urban lifestyle hot spots.
The majority of these new honolulu condos will be found in the Kapiolani Corridor which will see a substantial amount of redevelopment over the next decade. This region is already one of the most dense metropolitan areas in Honolulu and once 8 more towers pop up, we can only imagine how difficult it will be to commute or park on Keeaumoku and Kapiolani area streets.
Types of Homes:


Midtown Ala Moana will be comprised of high-rise condominiums made of the following: Read More...
Show Less...
New Honolulu Condos in Ala Moana
Sky Ala Moana
As of May 12, 2022 the Sky Ala Moana west tower is sold out. Stay tuned for the construction completion of building slated for late 2022 where will inevitably see an influx of resale inventory (original owners attempting to immediately sell the units) hitting the market. Each of the Sky Ala Moana condos comes with storage, one or two parking options, and a limited number of 3-bedroom units created by combining adjacent units. For now, click the image below for all information related to artist renderings of the project, amenities, prices, etc.
Renaissance Residences Honolulu
This project represents the Condotel (Condo Hotel) offering located on the top 10 floors of the Renaissance Honolulu Hotel & Spa, also known as the East tower of Sky Ala Moana pictured above. The project features 112 Honolulu condotel units for sale with a unit mix of studio, 1-, & 2-bedrooms. Condotels allow for traditional condo-ownership with the option to also operate your home as a vacation rental through the hotel rental pool.



Mandarin Oriental Honolulu
The Mandarin brand is synonymous with Ultra-Luxury living, 5-star service, and impeccable amenities. Their Honolulu location will soon offer 99 residences for sale, 125 hotel rooms for guest occupancy, and will hold the record for the most expensive Penthouse in Hawaii at $35,000,000.


The Park on Keeaumoku
This brand new, up and coming Honolulu condo project will bring to market one of the largest residential condo projects in over a decade. The 3.5 acre build site will be located in the unofficial "Koreatown" neighborhood in Midtown Ala Moana and will see roughly 1,000 moderately priced market priced condos for sale, as well as Affordable Housing units. The units will live in 2 towers atop roughly 88,000 square feet of commercial space. Now selling.
---
New Condos in Honolulu (Outside of Kakaako & Ala Moana)
Kuilei Place
This new Kobayashi Group LLC project seeks to bring 1,005 new condos in Honolulu near Iolani School. We'll see a mix of moderately priced Market units with 60% of the building being allocated under Honolulu Affordable Housing prices in this 400ft tower. Official Sales & Prices expected to be announced in early 2023.
Hoopili by DR Horton | Ewa Beach HI
Ho'opili is an expansive master planned community being brought to life in West Oahu by Developer D.R Horton Hawaii. The neighborhood was once home to thousands of acres of agriculture land that sits right in the middle of the rapidly developing Ewa Beach and Kapolei communities. In its maturity, Ho'opili will feature nearly 12,000 new homes as well as a host of new schools, shopping, community centers, and 3 Honolulu Rail stations to form Oahu's "Second City."
Many question whether the Hoopili development is in Ewa Beach or Kapolei. It's actually both! As the neighborhood expands, we should see it take on it's own zip code but don't get bogged down by the semantics. Hoopili Ewa Beach and Hoopili Kapolei will both be appropriate monickers.
Types of Homes:
Ho'opili will provide a housing type for nearly every family dynamic, including but not limited to the following:
Hoopili Affordable Housing
1-4 bedroom Market Priced Townhomes
FLEX Homes that allow for ground level store fronts
Single Family Homes w/ Accessory Dweling Unit(ADU) Options
Multi-generational Homes
Prices:
Hoopili's entry level pricing will be offered to purchasers who are eligible and qualified under Honolulu Affordable Housing guidelines which is overseen by the State's Affordable Housing Agency. Prices will start in the mid $300,000 and will reach up to nearly $1,200,000 for the largest Hoopili floor plan with the Accessory Dwelling Unit(ADU) option.
Active Hoopili Sales Releases: Kohina at Hoopili, Ikena at Hoopili, Mamaka At Hoopili, Kaikea at Hoopili
Hoopili Zip Code: 96706
---
Gentry Hawaii Homes
Gentry Hawaii is one of Oahu's legacy homebuilder's with developments all over the island spanning over 50 years. Their newest developments, NorthPark and Makamae, offer brand homes for sale in Ewa Beach off of Fort Weaver Rd.
NorthPark by Gentry offers a very familiar product in Ewa, a boxy, split-level 3-4 bedroom floorplan with a 2-car garage. These homes are "Single Family Condominiums" which means they come with maintenance fees that cover monthly water and sewer usage as well as common area maintenance. These homes are practical with small yard spaces and are a entry level single family home option. NorthPark homes are offered via Lottery and Waitlist with prices from mid $800,000's.
Makamae by Gentry offers larger homes without maintenance fees. Plan for much larger interiors, yard spaces, 2-car garages, and a price point starting around $1,000,000. Makamae homes are also offered by Waitlist and Lottery release.
NorthPark & Makamae by Gentry Zip Code: 96706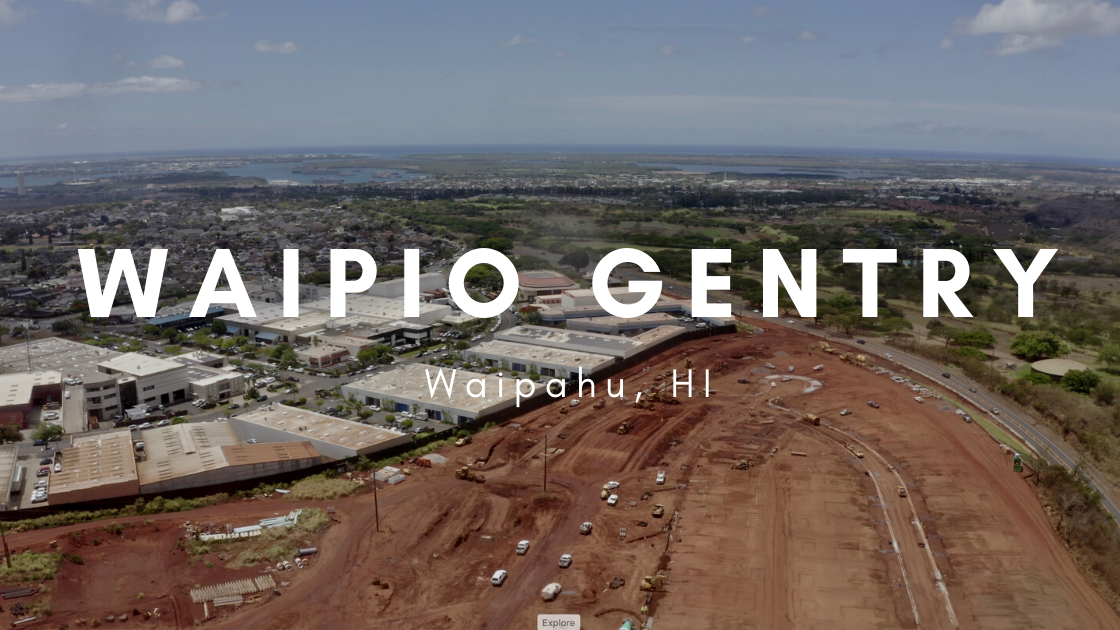 Jump to new Oahu condos or homes in: Kakaako | Ala Moana | Ewa Beach | Waipio Gentry | Schedule Tour | Contact Us | FAQ's
New Homes For Sale in Koa Ridge, HI
Oahu residents have been teased by the rumors of Koa Ridge homes for sale for over a decade and now it seems that this elusive community may finally come to fruition. Located just south of the family friendly Mililani region, Koa Ridge Oahu is poised to bring 3,500 homes to the Central Oahu region.

We'll see a variety of parks, pools, and recreation centers as well as variety of retail and dining opportunities within the heart of the community, coined "The Village." Convenience to Schofield Barracks will surely make this a top picks for Oahu' military home buyers looking to use their Hawaii BAH and VA Loans.
Active Koa Ridge Sales Releases: Malina at Koa Ridge, Walea at Koa Ridge, Malu Koa West (coming soon)
Types of Homes: Affordable & Market Priced Townhomes, Koa Ridge Condos, Duplexes, Single & Multi-family homes, & Senior Housing
Prices: Affordable Housing (income restrictions) prices from low $400,000s. Market Priced Townhomes from $500,000's and Single Family Homes starting around $1,000,000.
Koa Ridge Zip Code: 96797
---
New Development Newsletter
Register your interest below to request all Sales Gallery & Model Home Tours and to receive a periodic newsletter detailing all Future Development Releases, Sales Launch Dates, Prices, Floor Plans, and developer news related to your preferred projects of interest. Be sure to let us know which project, type of home, or region that interests you and we'll keep you in the know! For immediate assistance, feel free to contact Koa Cassady - 808.777.0588 after registering below.
Oahu New Developments Map Search
---
Hawaii New Homes FAQ's
Doesn't Zillow, Realtor.com, & similar platforms show me new construction homes on Oahu?
Nope. These platforms can only aggregate information on homes that have already been built and entered into the MLS. In a way, the platforms "can't see" these homes becomes they don't yet exist. What you may find is the name of certain Master Development Plans like Hoopili or Koa Ridge for instance, because they have been building homes for the past couple years but they are not equipped to tell you how to schedule a model home tour, when the next lottery releases will be, nor will the agents on the other side of your Zillow inquiry know the ins and outs of EACH development and how to navigate the purchase process. Read More...