Sky Ala Moana Condos For Sale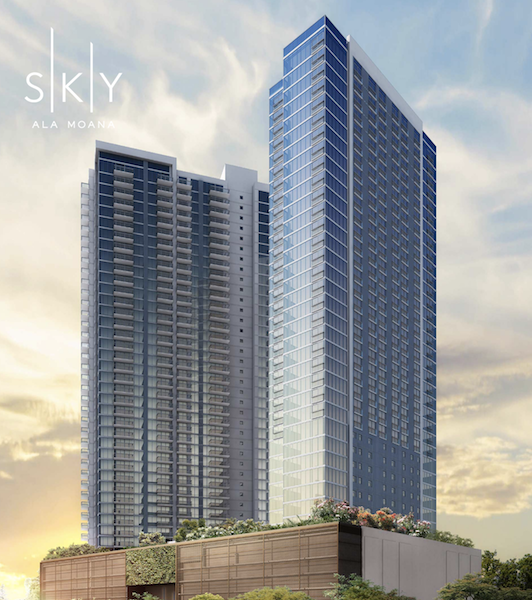 Sky Ala Moana will feature brand new Honolulu condos for sale in the vibrant Ala Moana neighborhood and will feature two towers developed by JL Avalon Capbridge. This project will be one of the most unique offerings brought to the Honolulu skyline in recent years which has been booming with development from urban neighborhood titans Kakaako and Midtown Ala Moana.
Jump To: Sky Ala Moana Listings | Sky Ala Moana Info | News | Contact Us | Create An Account
SKY ALA MOANA CONDOS
This new Ala Moana condo project will be the first project to offer both residential units and "Condo-tel"(Condo Hotel) units for purchase. Condotels allow for the legal operation of vacation rentals. The architect, Design Partners Inc is no stranger to Honolulu high-rises with The Collection, Keauhou Place, The Central Ala Moana, and Kapiolani Residence being a part of their design portfolio. They were also tapped for the recently announced Park on Keeaumoku project just a few blocks away.
SKY ALA MOANA TOWERS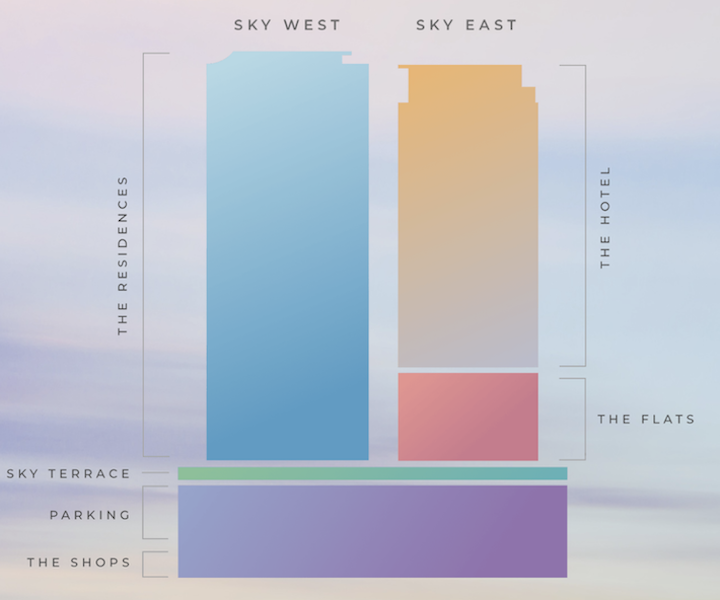 We'll see the two towers offered by Sky Ala Moana and they will be known as Sky West and Sky East. The Sky West will be reserved for the residential units while Sky East will feature the Condo-Hotel and Affordable Housing units. It's rumored that we may see the affordable housing units opted for Honolulu apartment rentals but it hasn't been verified just yet. The specifics on the Affordable Housing eligibility aren't available quite yet either, but we encourage you to read up on the Honolulu Affordable Housing Guidelines to familiarize yourself with some of the typical common guidelines and restrictions for the program.
Sky West (residential) will feature:
390 total Market Rate units
176 1- bedroom units with lanais
214 2- bedroom units with lanais
Sky East has officially announced it will be operated by a Marriot Renaissance Hotel, with the top 10 floors allocated to a new Condo-Hotel project Renaissance Residences Honolulu. The tower will feature:
Ownership opportunities with permissible nightly rental abilities.
225 studio- units
50 1- bed units
25 1- bed units
NEIGHBORHOOD

Located at 1388 Kapiolani Blvd, Sky will boast premier convenience in sitting one block behind Ala Moana Shopping Center and adjacent to the the newly coined Midtown Ala Moana neighborhood which is quickly finding itself to be one of the most buzzworthy new communities in Honolulu.
Between the projected transformation of the Kapiolani corridor and Midtown Ala Moana, these upcoming urban epicenters are following the footsteps of their slight older sister community, Kakaako; a region that's trailblazing the way to a "New Honolulu" through master plans like Ward Village by developer Howard Hughes, as well as the "Our Kakaako" master plan on the trendy west end of Kakaako.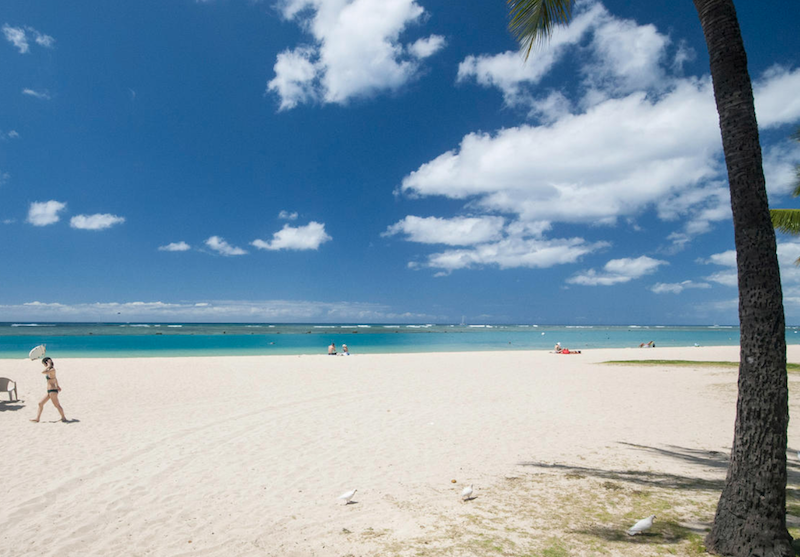 Surf, beach, and fitness enthusiasts are only blocks away from Ala Moana Beach park, one of Honolulu's most iconic natural amenities that offers a true playground in paradise through white sand beaches, calm crystal blue waters, and acres of green grass and paths for all of your outdoor entertainment. With easy access to the Ala Moana Rail Station, Sky Ala Moana condos are poised to be of the few condo projects and/or Hotels with direct rail access to Honolulu International Airport; a welcomed alternative means of commute in and out of Honolulu!
Kapiolani Blvd is chalked full of dining and entertainment opportunities by itself, but even better, Sky Ala Moana condo owners will find themselves a stone's through away from Ala Moana Shopping Center, the nation's largest open air shopping mall that's threaded with hundreds of restaurants, boutique shops, department stores, and high end retail. For every day needs, grocery stores like Walgreens, Wal-Mart, Target, Long's, Foodland, Don Quijote, and Palama Market are all within a 10 minute walk.
SKY TERRACE MAP
Developers of recent Ala Moana and Kakaako projects have been keen on offering top notch resort style amenities to prospective buyers and it's making for stiff competition amongst the current landscape of older Honolulu condo buildings with high fees and little amenity. Check out the recreation deck map to get an idea of how things will be laid out: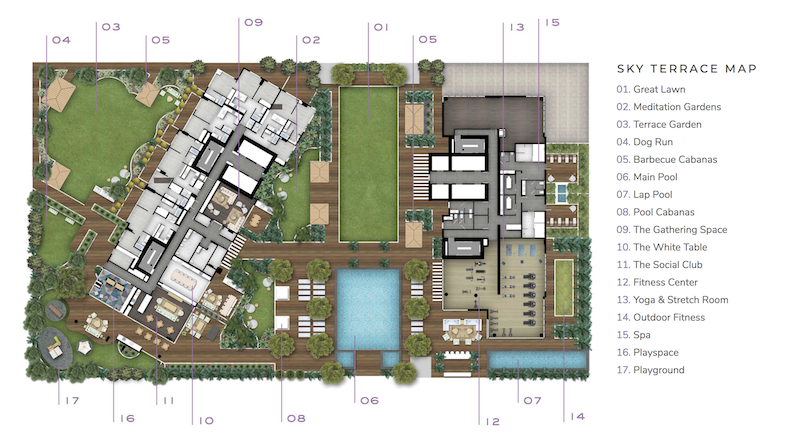 SKY TERRACE AMENITIES
Though anything could change, it's looking like the Sky Ala Moana amenities will be some of the most impressive we've seen in recent Kakaako and Ala Moana new condo developments. With 53,900 square foot amenities, the Sky Terrace will offer ample space and place for owners to spread out and enjoy "Sky-life" outside of their residence. Feast your eyes below!
Two Pools & Lounge Cabanas Adjacent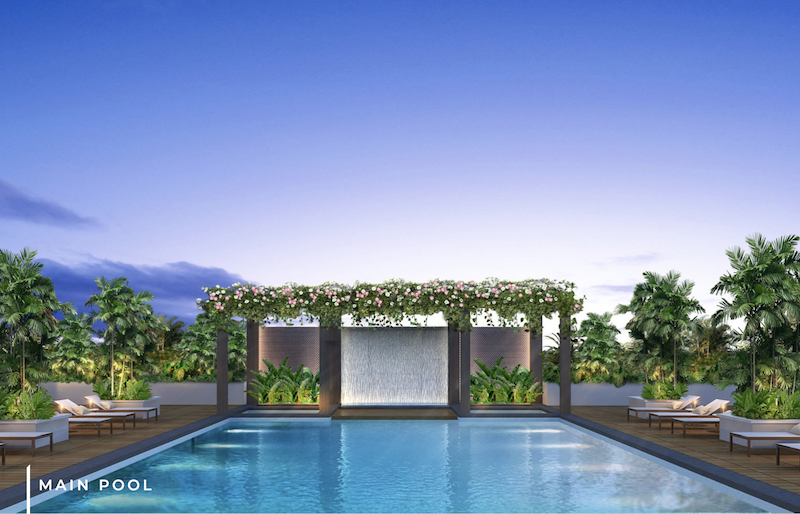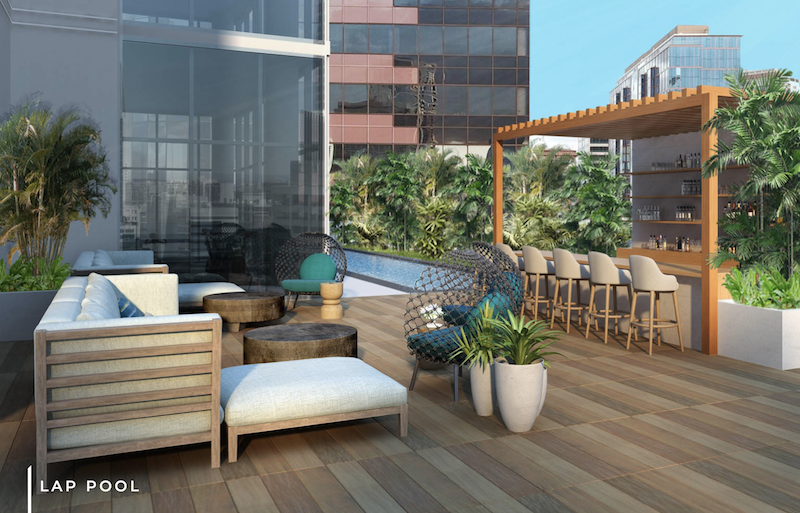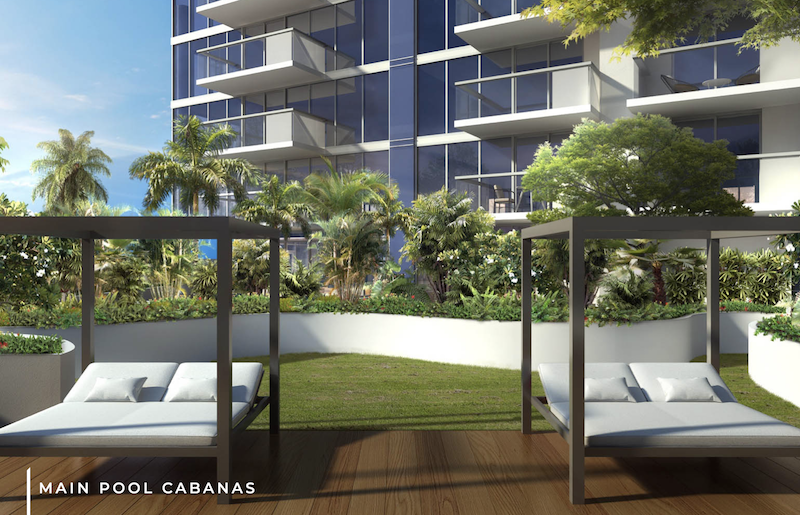 Fitness and Spa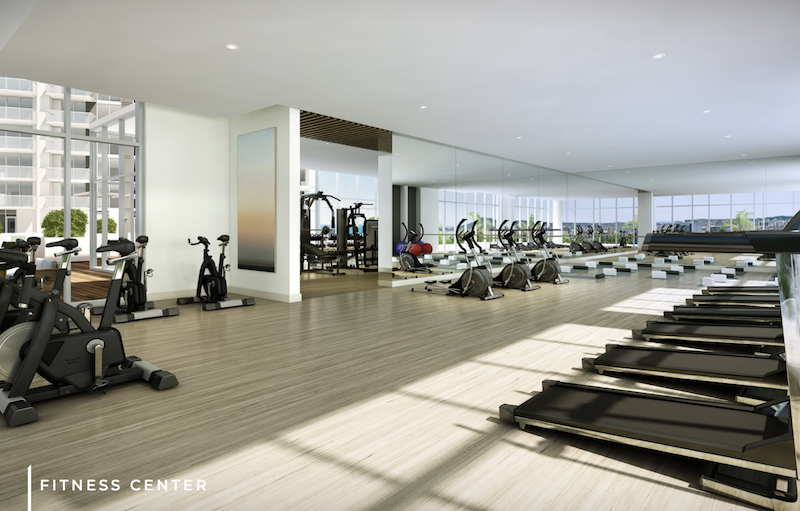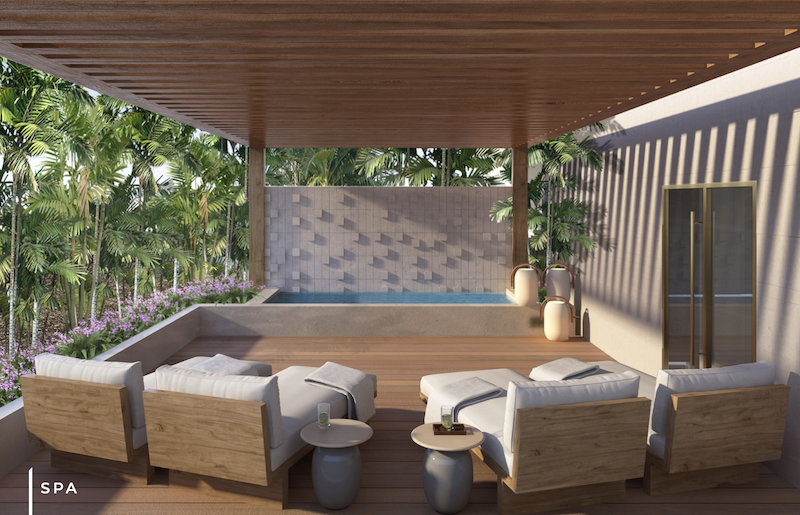 Kids' Play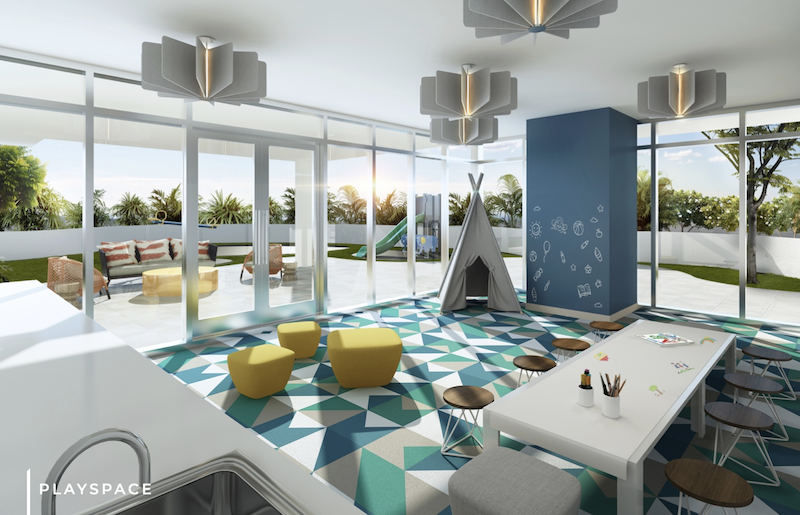 Multiple Outdoor Gathering & Entertainment Spaces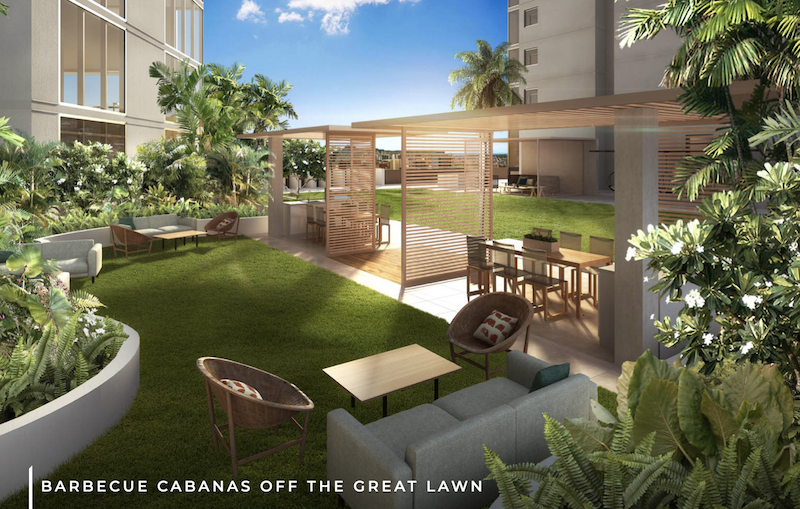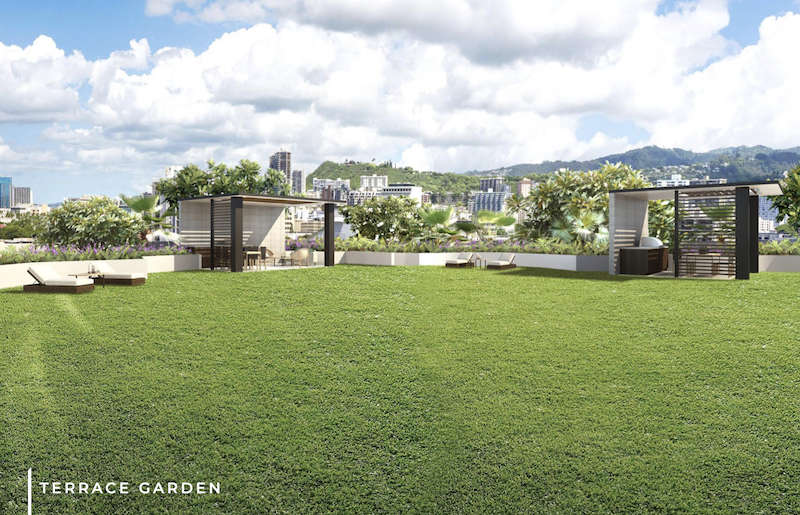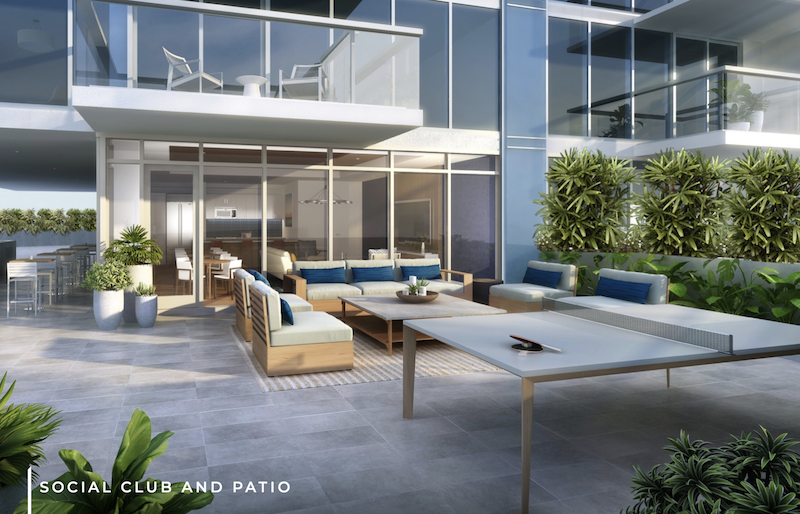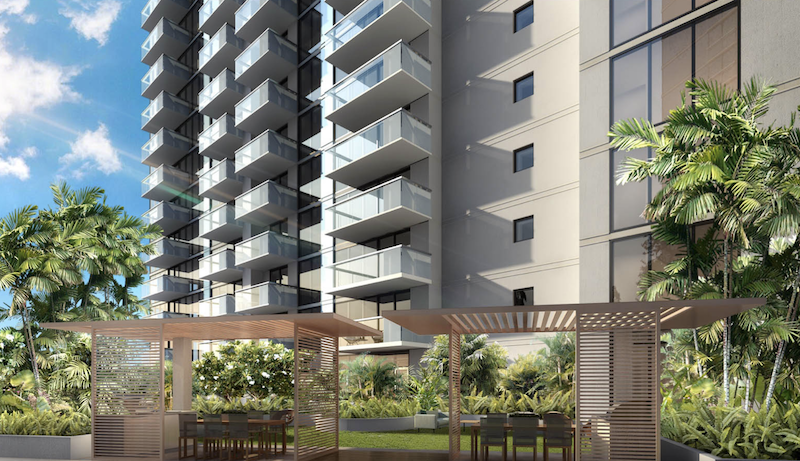 SKY SHOPS
The ground floor of the Sky Ala Moana condo tower should also be congruent with many new developments in featuring ground floor cafes, restaurants, and shops that lend themselves to a convenient urban lifestyle a mere elevator's ride away. Pulling these venues under the footprint of the buildings brings dining/shopping density within footsteps of neighboring buildings for the whole community to enjoy.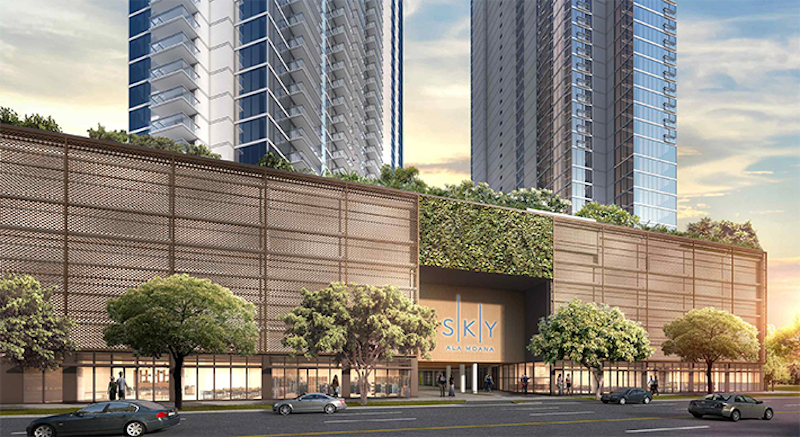 SKY RESIDENCES
Floor to ceiling windows in the residences will maximize natural light and put Hawaii on panoramic display. The "Mauka" side of the building offering the split view of Hawaii blue sky above, and the lush green Ko'olau mountains below. Some of the "Makai" side units will see crystal blue waters and the atmosphere set ablaze near sunset. And when the sun goes down, Honolulu turns on! Watch the city light up -- which is too often the unsung hero of the Honolulu condo views planes.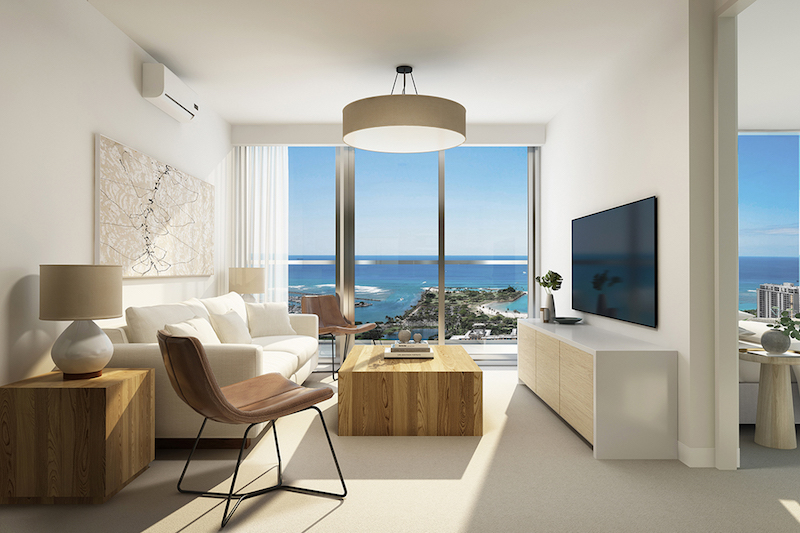 Details regarding interior finishing are limited at this time but the renderings provide some vision of the "contemporary styling" that might come to pass. Expect bright, airy residences with light colored countertops and cabinetry. Stainless steel appliances are typically a staple at for this building class with washer, dryer, and water heater being located in the utility closet adjacent to the kitchen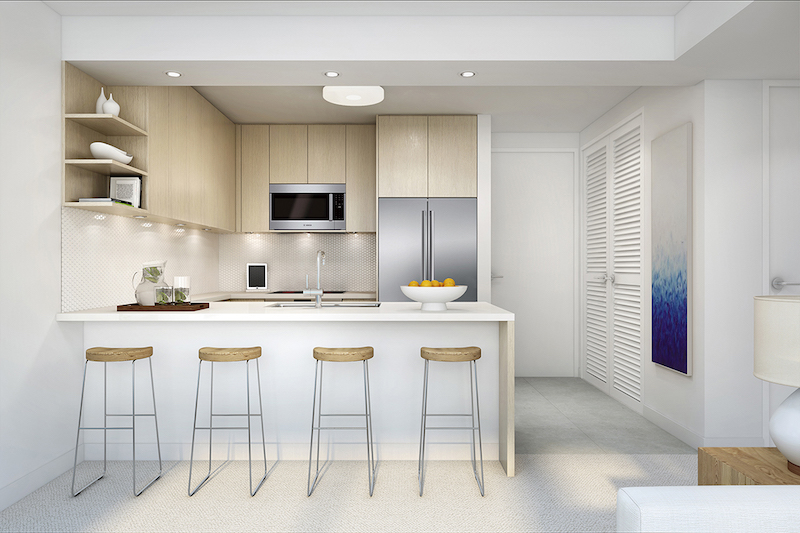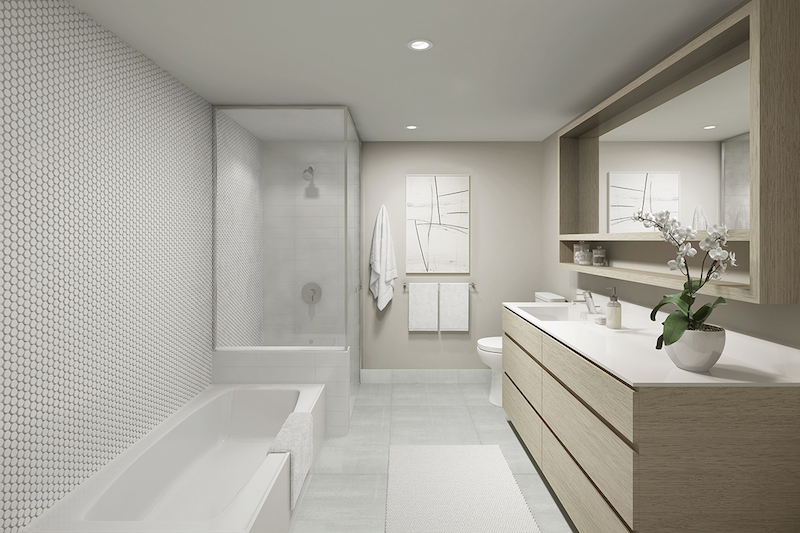 FLOOR PLANS
The floor plate detailed below is for the Sky West residential tower and by looking at it, you'll see that five 1- bedroom floor plans will be offered as well as six 2- bedrooms. All units will feature lanais while units located on the Sky Terrace level will feature terrace space in lieu of lanais.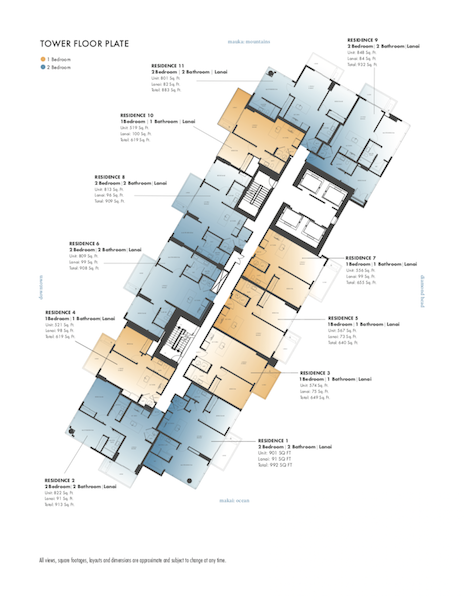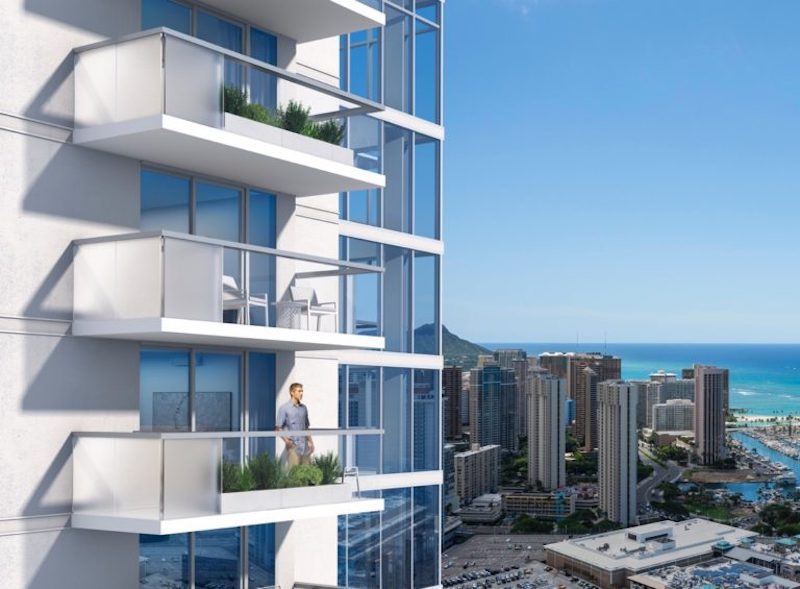 All renderings courtesy of Avalon Development
COMPLETION: Est. first delivery of units in late 2022
MAINTENANCE FEES: $0.94/sq
Developer & Construction News: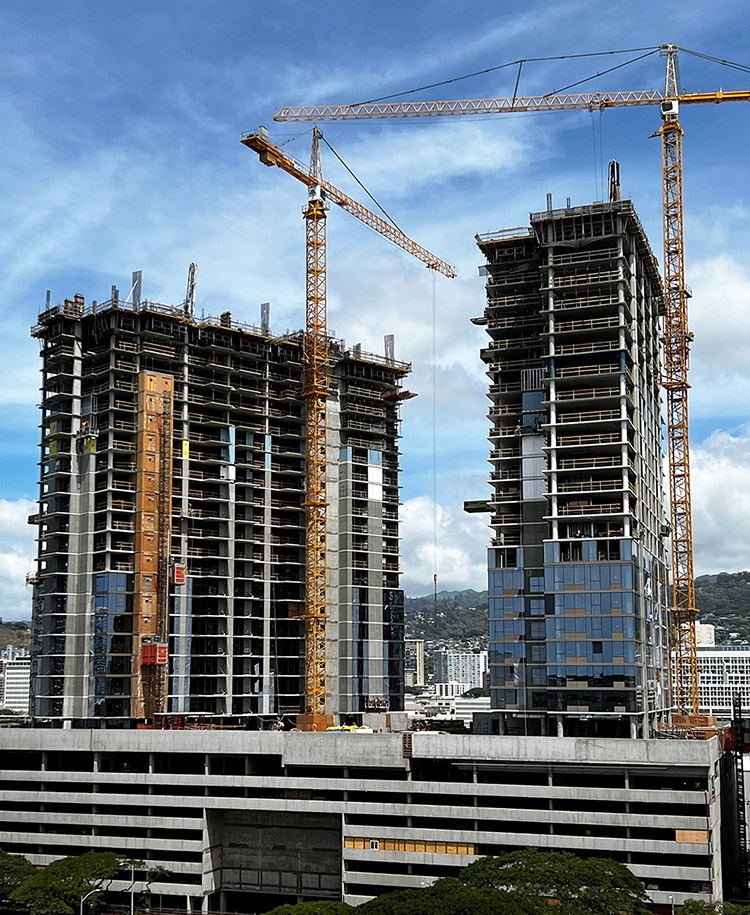 May 19, 2022: Sky Ala Moana is officially sold out and the building's construction is moving along as planned. Completion is expected for late 2022. Be on the lookout for resales hitting the market as soon as the building closes and owners pick up their keys.