Four Paddle Condos in Waikiki, HI
Jump To: Introduction | Neighborhood | Amenities | Features of the Residences | Contact Us | Create An Account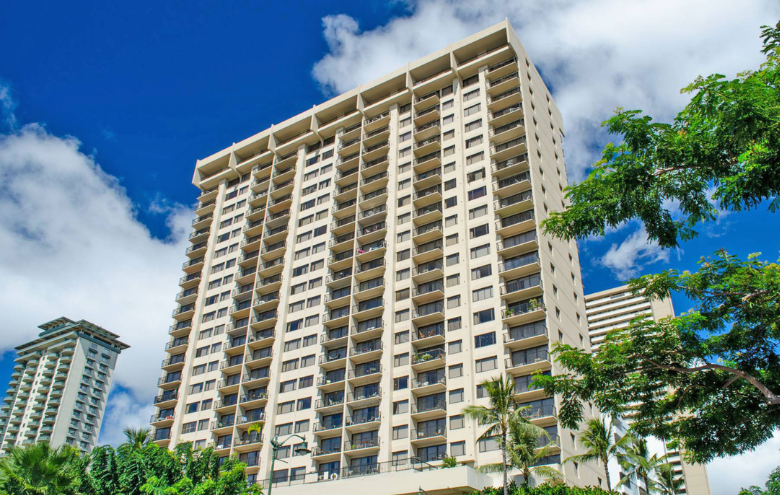 Located at 2140 Kuhio Avenue, Four Paddle is a 25-story high-rise condominium housing 250 studio and 1-bedroom units. Four Paddle is located across the street from the Ritz-Carlton Residences and the main designer brand strip of Kalakaua Avenue, which also means that guests of Four Paddle can easily walk to the popular Kalakaua Avenue shopping strip. This street also follows all the way down to Waikiki Beach, the Honolulu Zoo, and more. As a result, Four Paddle is located in an excellent spot in regards to proximity to hot spots in Waikiki.
Four Paddle is also one of the few Waikiki condos that allows owners to operate legal Honolulu vacation rentals.
The Neighborhood
Four Paddle is located within great proximity to a variety of shops, restaurants, cafés, bars, and experiences. Most notably, Waikiki Beach is a 12-minute walk away, which is an incredibly popular tourist-heavy beach where you will find lots of swimming, and lounging in the fine sands, plus water sports like surfboarding, paddleboarding, kayaking, and more.
Four Paddle also sits a few blocks from Fort DeRussy Beach Park, which is an excellent spot for picnicking, spending time with friends and family, exercising outdoors, or enjoying the Hawaiian climate. A bit further Southeast is the beach portion of the park, which features a long and wide beach of fine sands.
A few blocks away is the International Market Place, which is an open-air shopping center on Kalakaua Avenue featuring many small boutiques, large chain stores, designer shops, restaurants and cafés, and more. This is a great place to walk around and admire the beautiful architecture while window shopping and enjoying the Hawaiian climate. Much more shopping is located all along Kalakaua Avenue, with many more stores and restaurants lining the entire strip.
Further own Kuhio Avenue is the Honolulu Zoo, which houses over 900 animals over 42 acres of lush green land. This zoo features multiple animal enclosures, a keiki zoo, a playground, and a petting zoo, making this a great all-day activity for families with children. The Honolulu Zoo is just a 6-minute drive or a 20-minute walk from Four Paddle.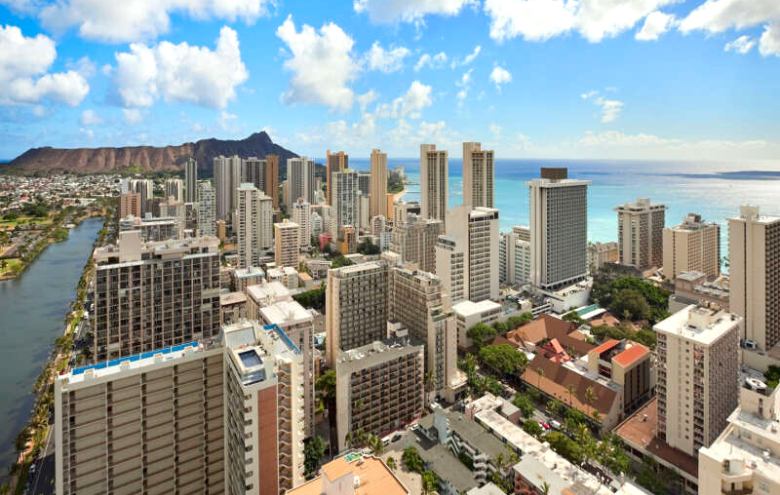 The Amenities
Four Paddle, in addition to the great neighborhood amenities, offers guests some on-site amenities as well, including a pool, saunas, a BBQ area, and 24-hour security.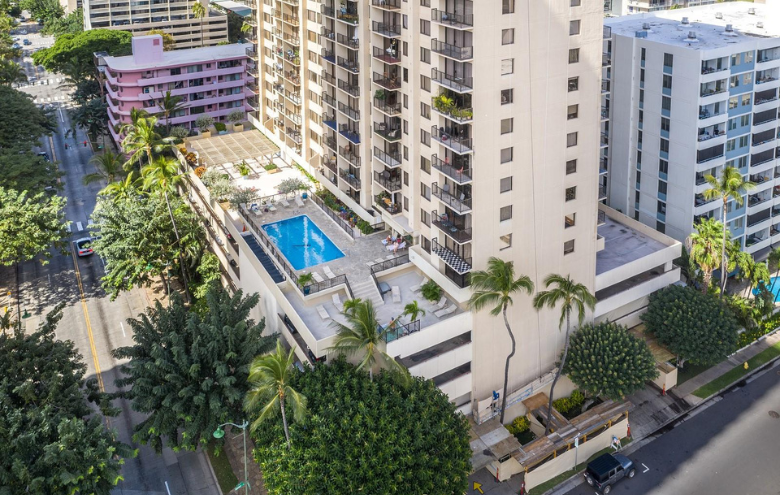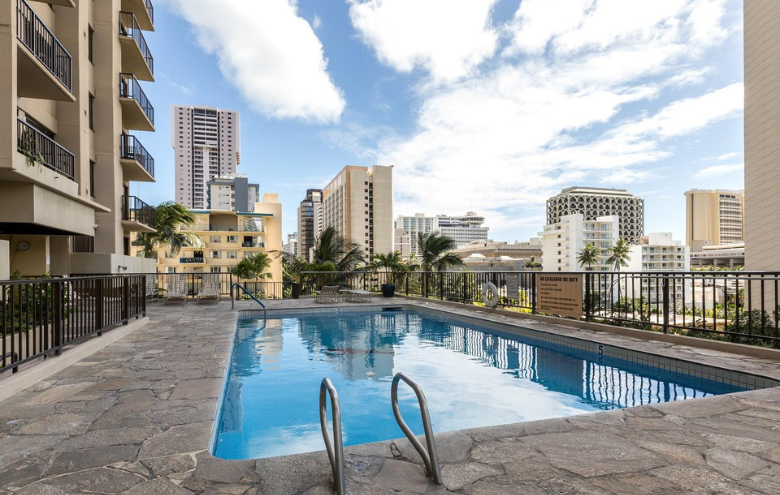 Features of the Residences
Four Paddle features studio and 1-bedroom residences, the former of which measures around 500 square feet, while the latter measures 676 square feet. Each unit also features a private lanai and central air conditioning.
Unfortunately, most (if not all) of the views of the Pacific Ocean have become obstructed as a result of the new Ritz-Carlton Residences.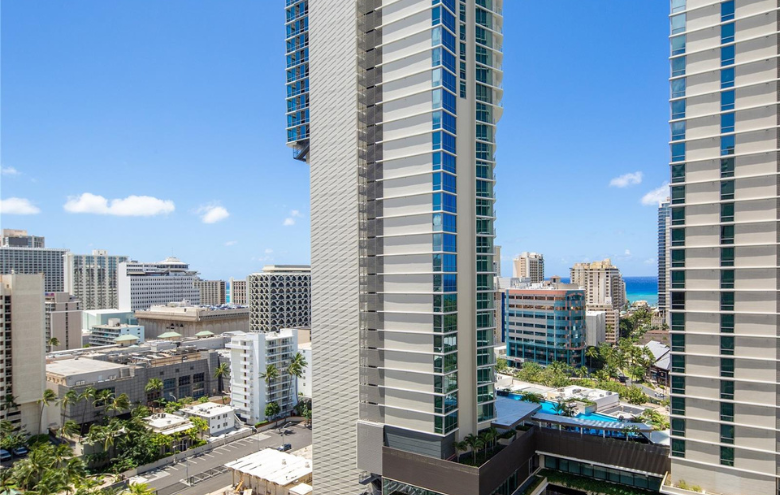 Condos For Sale in Four Paddle, Waikiki, HI
November 28, 2022