Kuhio Village Condos in Waikiki, HI
Jump To: Introduction | Neighborhood | Amenities | Features of the Residences | Contact Us | Create An Account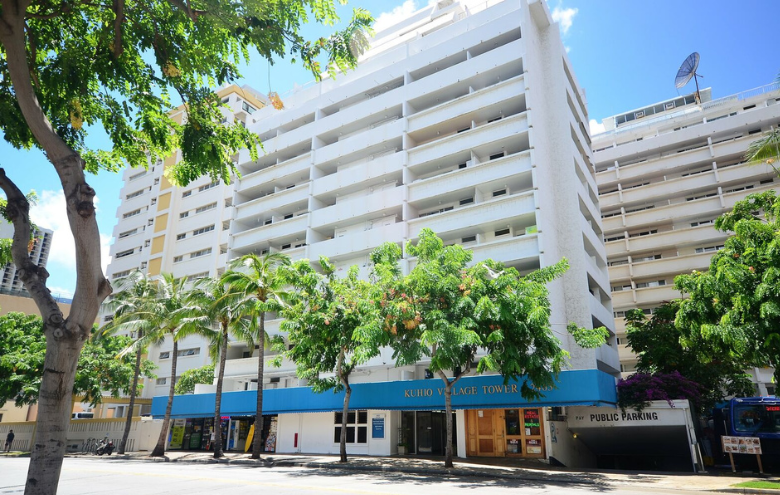 Located at 2463 Kuhio Avenue and 2450 Prince Edward Street in central Waikiki, Kuhio Village is a 2-tower condotel complex housing studio/1BA and 1BR/2BA unit configurations. Kuhio Village is just a few short blocks away from one of the most popular beaches in Hawai'i, Waikiki Beach, and is also located nearby various restaurants and shopping spots. In fact, Kuhio Village is just 2 blocks away from Kalakaua Avenue, the main shopping strip in Waikiki.
Kuhio Village is also one of the few Waikiki condos that allows owners to operate legal Honolulu vacation rentals.
The Neighborhood
Kuhio Village is located within excellent proximity to a variety of shops, restaurants, cafés, bars, and experiences. Most notably, Waikiki Beach is less than a 5-minute walk down the road, which is an incredibly popular tourist-heavy beach where you will find lots of swimming, lounging in the fine sands, water sports like surfboarding, paddleboarding, and kayaking, plus other activities.
Just 2 blocks away is the International Market Place, which is an open-air shopping center on Kalakaua Avenue featuring many small boutiques, large chain stores, designer shops, restaurants and cafés, and more. This is a great place to walk around and admire the beautiful architecture while window shopping and enjoying the Hawaiian climate. Much more shopping is located all along Kalakaua Avenue, with many more stores and restaurants lining the entire strip.
Down Kuhio Avenue in the opposite direction is the Honolulu Zoo, which houses over 900 animals over 42 acres of lush green land. This zoo features multiple animal enclosures, a keiki zoo, a playground, and a petting zoo, making this a great all-day activity for families with children. The Honolulu Zoo is just an 8-minute walk from Kuhio Village, as well.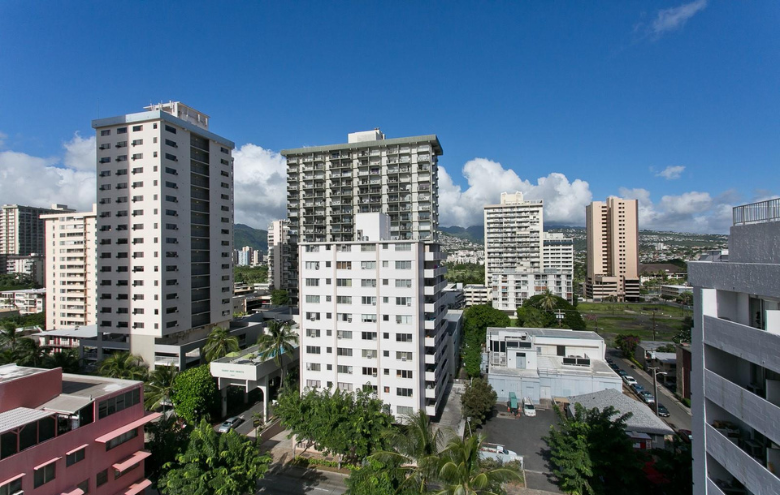 The Amenities
Unfortunately, Kuhio Village does not offer any on-site amenities, though the area in which Kuhio Village is located makes up for it. Kuhio Village is surrounded by activities, restaurants, cafés, and endless shopping.
Features of the Residences
As previously mentioned, the majority of residences at Kuhio Village are studio units with 1 bathroom, while there are a few 1-bedroom 2-bathroom units. The studios measure between 120 and 365 square feet, and the 1BR/2BA units measure around 433 square feet.
Many of the residences have a lanai, though not all. The second floor, for example, does not feature a lanai. For residences that do feature one, an extra 37-138 square feet of space is added.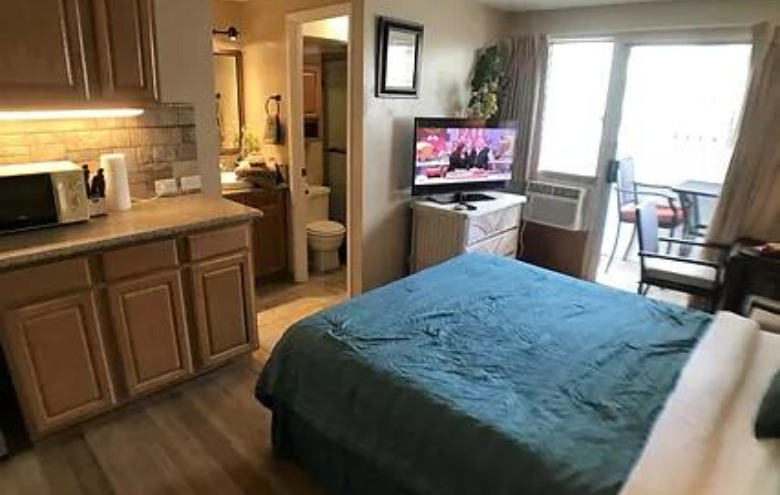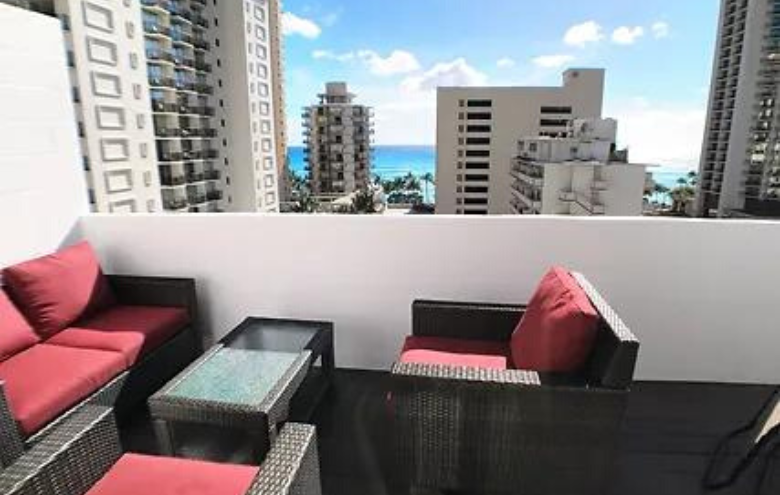 Condos For Sale in Kuhio Village, Waikiki, HI
November 28, 2022
$1,196.08
Avg. $ / Sq.Ft.