Luana Waikiki Condos in Honolulu, HI
Jump To: Introduction | Neighborhood | Amenities | Features of the Residences | Contact Us | Create An Account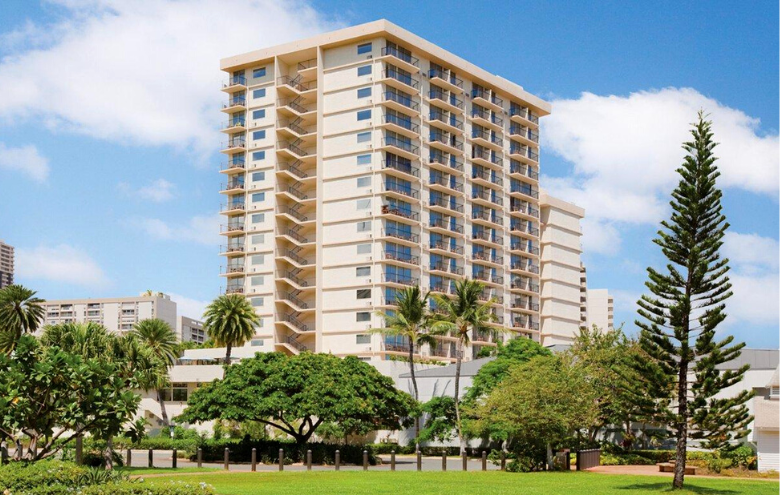 Built in 1971, Luana Waikiki is a 17-story "condotel" housing 217 rental units. These units vary from regular hotel-style rooms and studios with kitchenettes to 1- or 2-bedroom suites with full kitchens. Luana Waikiki is also located adjacent to Fort DeRussy Beach Park, meaning many residents will have gorgeous views overlooking the park and the Pacific Ocean in the distance. This building's excellent location in Waikiki means guests have great access to a variety of surrounding restaurants and cafés, beaches and parks, shopping, and more- All within walking distance.
Luana Waikiki is also one of the few Waikiki condos that allows owners to operate legal Honolulu vacation rentals.
The Neighborhood
Luana Waikiki is located in a great spot in Waikiki, with access to all of Waikiki's greatest shopping locations starting just a couple of blocks away. In fact, Luana Waikiki is located along Kalakaua Avenue, a large shopping street that houses many designer boutiques, large chain stores, small shops, restaurants, cafés, and activities. This street likewise leads you down to Waikiki Beach, which is less than a 15-minute walk from your "condotel" and an even shorter 7-minute drive if you prefer to travel by car.
Luana Waikiki has excellent views of the neighboring parks thanks to its location adjacent to them, and as a result guests of Luana Waikiki have incredibly quick access to the green, grassy Ainahau Triangle and Fort DeRussy Beach Park. These are great spots to hang out with friends and family, have a picnic, take a walk, or just relax in the Hawaiian sun and climate. A bit past the park areas brings you to Fort DeRussy Beach, which is a very long and wide fine-sand beach that is great for water sports or lounging under an umbrella.
A short ways Northwest will bring you to the Ala Moana Shopping Center, which is also the largest open-air shopping center in the world. This center is just a 6-minute drive from Luana Waikiki, which houses hundreds of stores and restaurants, plus it features year-round live performances. A Foodland Farms is also located within the Ala Moana Center, and a Target, Walmart, and Sam's Club are a bit further North, which can satiate any grocery needs you may have.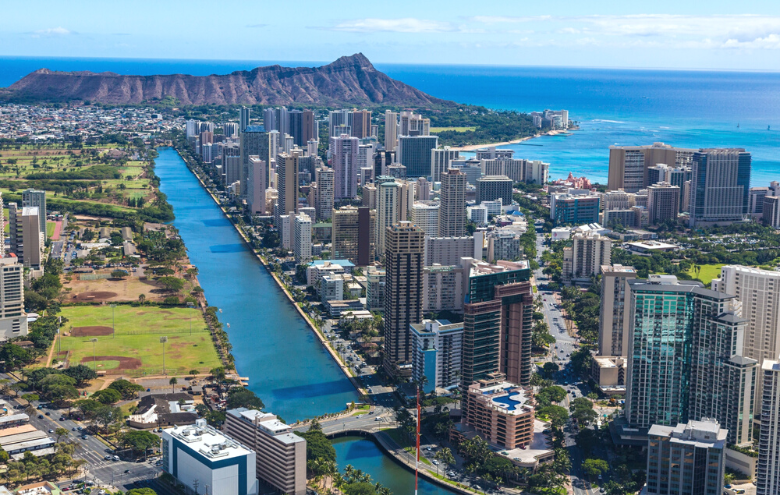 The Amenities
In addition to the incredible neighborhood offerings of Waikiki, Luana Waikiki also offers guests many on-site amenities included in their daily amenity fee of $27/night, which includes:
A daily local newspaper
Blu-ray/DVD movies and PlayStation 3 game rentals
An electronic water dispenser
A fitness center
An in-room safe
A lei-making class on Mondays
Local and toll-free calls
BBQ grills
Use of beach towels, pool towels, and beach sand chairs
WiFi
Bishop Museum admission
Honolulu Museum of Art admission
Other services and amenities offered at Luana Waikiki include:
An ATM (extra cost)
Baggage storage
Bell service and porterage
A business center
Face masks and hand sanitizer on request
Ice machines
Laundry services (extra cost)
An on-site restaurant
A picnic area
A sun deck
A heated swimming pool
Top-of-the-line appliances and tableware in kitchenettes and full kitchens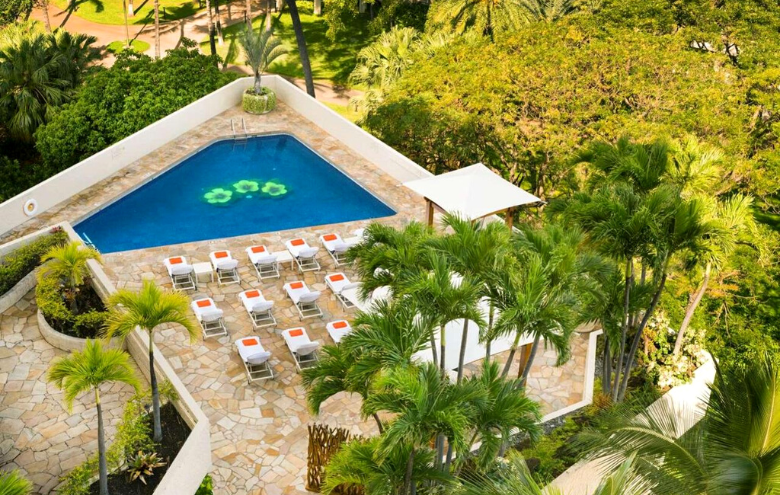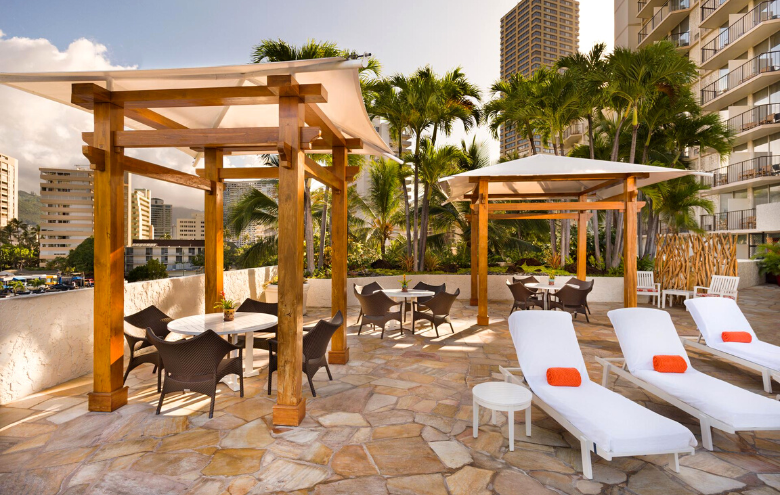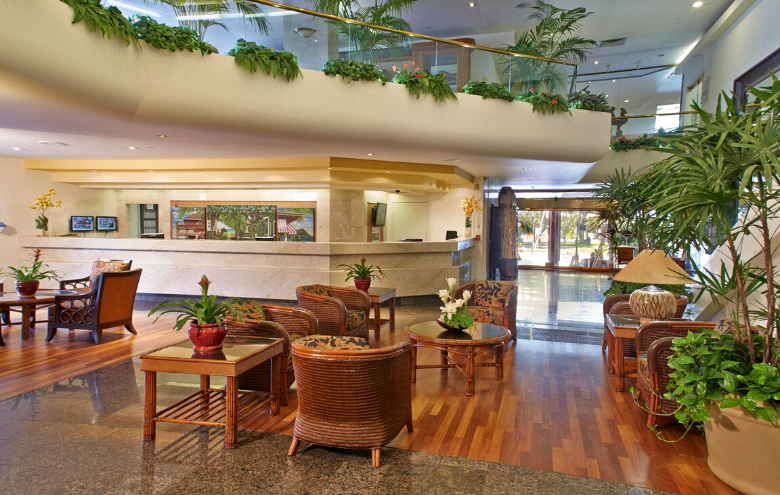 Features of the Residences
Luana Waikiki offers a variety of unit configurations, including:
An affordable option that includes a room with basic necessities such as a mini-fridge and private balcony (340 square feet)
A studio with a kitchenette that includes a 2-burner stovetop, a microwave, and a private balcony (also 340 square feet)
A 1-bedroom suite with a full kitchen, a separate living area, and a private balcony (between 657 and 746 square feet)
A 2-bedroom and 2-bathroom suite featuring a full kitchen, a separate living area, and a 1000 square foot balcony (1126 square feet of interior space)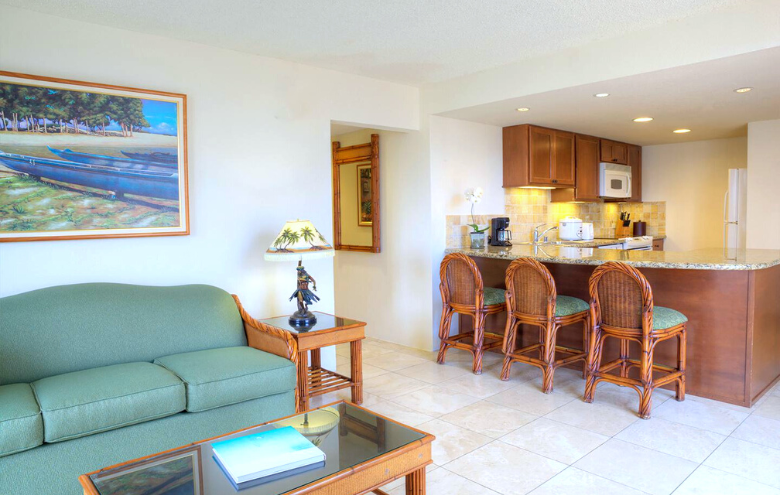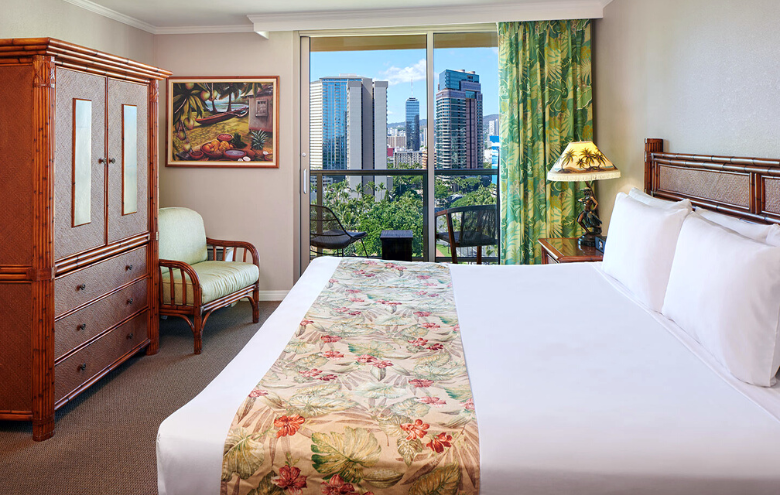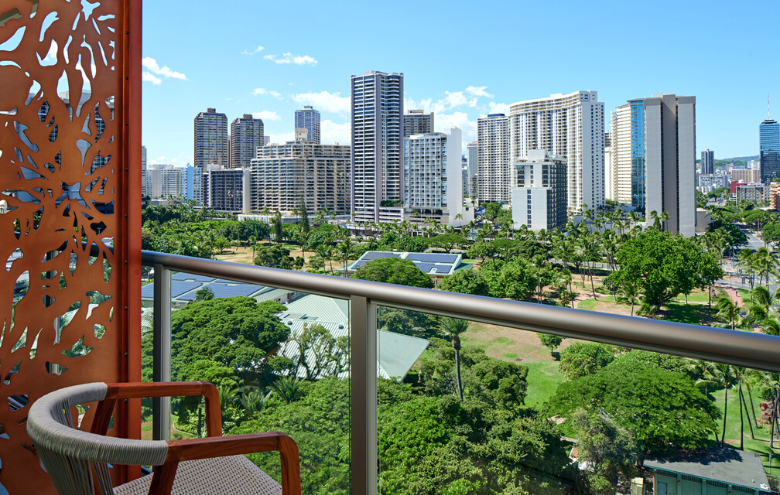 Condos For Sale in Luana Waikiki, Honolulu, HI
September 21, 2023
$1,108.50
Avg. $ / Sq.Ft.