Royal Aloha Condos in Waikiki, HI
Jump To: Introduction | Neighborhood | Amenities | Features of the Residences | Contact Us | Create An Account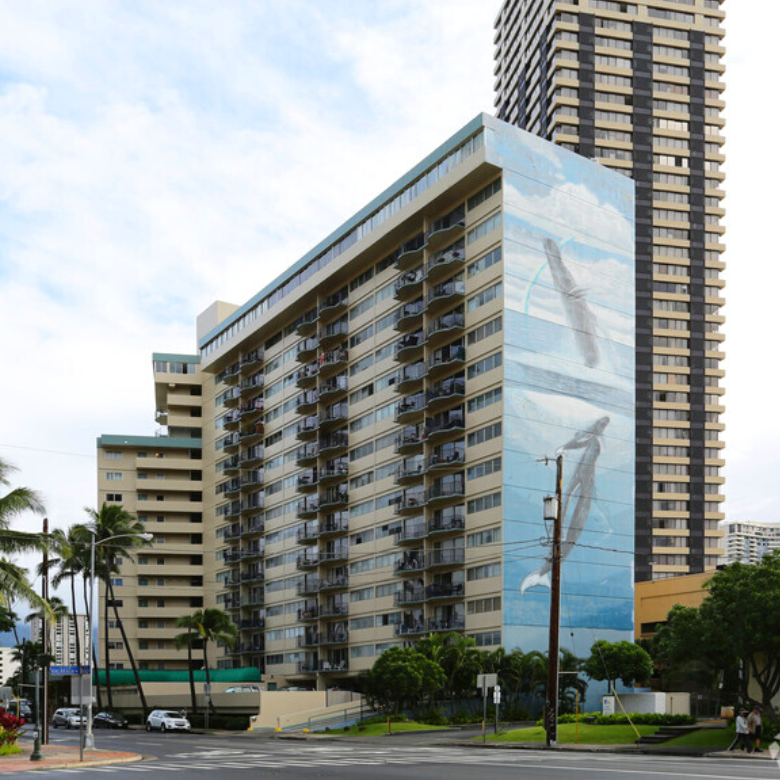 Located at 1909 Ala Wai Boulevard, Royal Aloha is one of the first buildings you notice when coming off of McCully Street or the Kalakaua Avenue Bridge, thanks to its statement whale mural that scales the entire South wall of the building. Due to its location, Royal Aloha has rapid access to the Ala Moana Center, a variety of nearby restaurants, the Eaton Square Shopping Mall, as well as all of the shopping and dining along Kalakaua Avenue.
Royal Aloha is also one of the few Waikiki condos that allows owners to operate legal Honolulu vacation rentals.
The Neighborhood
Royal Aloha is in an excellent spot thanks to the adjacent street, Kalakaua Avenue. From this road alone, guests can travel to the many designer shops, large chain stores, small boutiques, restaurants, and cafés all along Kalakaua Avenue (though map applications may take you through Ala Wai Boulevard to avoid heavy pedestrian congestion).
Less than a 10-minute walk away are Ainahau Triangle and Fort DeRussy Beach Park, which are excellent spots to hang out with friends and family, have a picnic, exercise outdoors, or just enjoy the Hawaiian sun. A bit further South will take you to Fort DeRussy Beach, which is a long and wide beach with fine sands.
Royal Aloha is also located closer to the Ala Moana area than other Waikiki housing buildings, sitting only a 5-minute drive from the largest open-air shopping center in the world- the Ala Moana Shopping Center. This center hosts hundreds of stores, restaurants, and even year-round live performances, which makes this large mall a popular hangout spot for tourists and locals alike.
A couple of minutes South of the Ala Moana Center is the large Ala Moana Beach Park, which is another popular hangout spot for both tourists and locals. Here you will find many people exercising, walking pets, and hanging out with friends and family.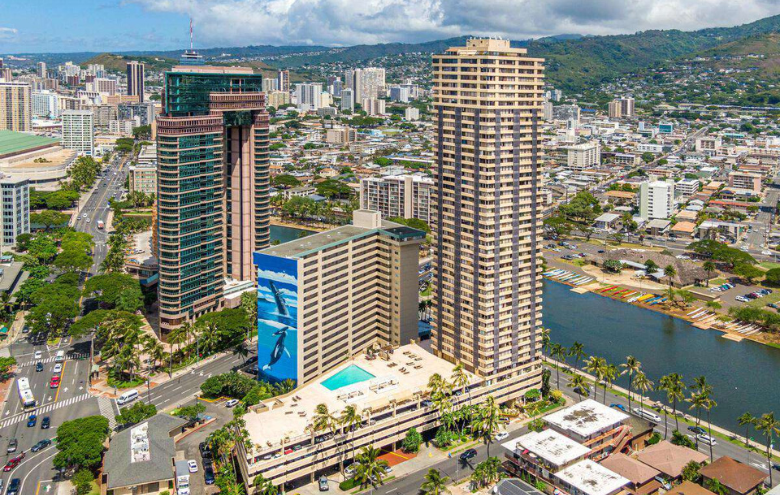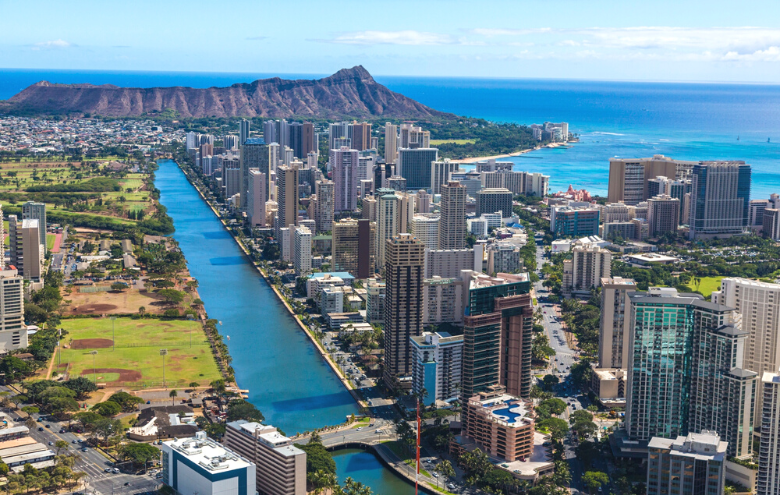 The Amenities
Royal Aloha, in addition to the incredible amenities offered around the neighborhood, offers guests on-site amenities, including:
A pool
A BBQ area
A recreation area
A meeting room
A security guard
An on-site resident manager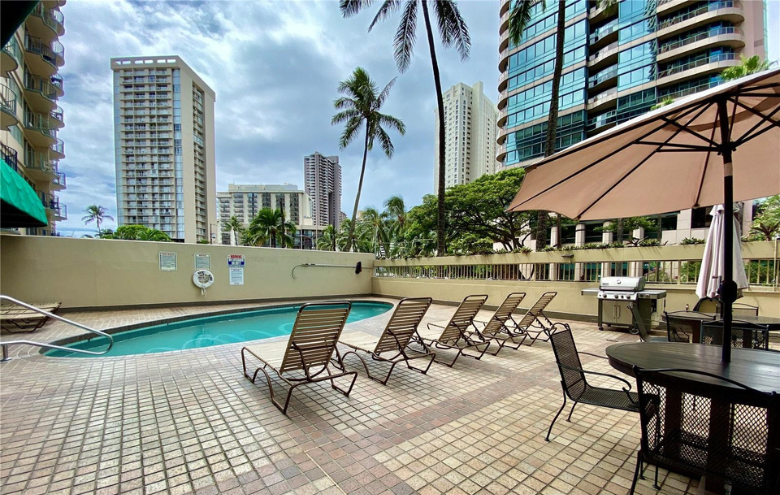 Features of the Residences
Royal Aloha hosts 143 1-, 2-, and 3-bedroom units across 16 floors, with their measurements as follows:
1-bedroom: 513-520 square feet
2-bedroom: Mostly 674 square feet with some at 1115 square feet
3-bedroom: 1375 square feet
Each residence also features a private lanai, where you will have varying gorgeous views of the surrounding Waikiki cityscape, the Ala Wai Harbor, and the Ko'olau Mountains.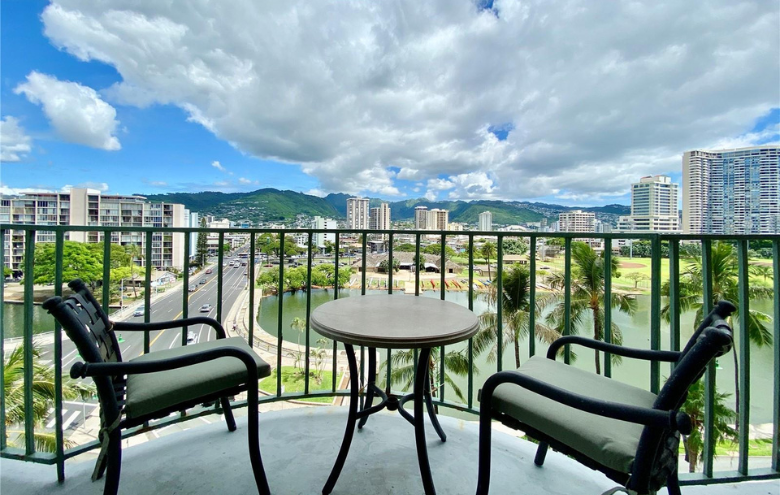 Condos For Sale in Royal Aloha, Waikiki, HI
November 30, 2023